NYLPI Responds to Coronavirus
OUR IMPACT
Our committed staff of lawyers, community organizers, policy experts, and other advocates combine forces with 80 member firms, 900 pro bono attorneys, and thousands of community members. We marshal these resources to protect civil rights, fight systemic racism, and improve the lives of millions of New Yorkers. READ MORE >
Advancing Equality.
---
Demanding Justice.
---
Transforming Communities.
NYLPI's Director of Disability Justice Ruth Lowenkron and advocates from Community Access and Correct Crisis Intervention Today-NYC (CCIT-NYC) led a rally on September 29 in memory of Miguel Richards, who was shot by NYPD during a wellness check five years ago. New...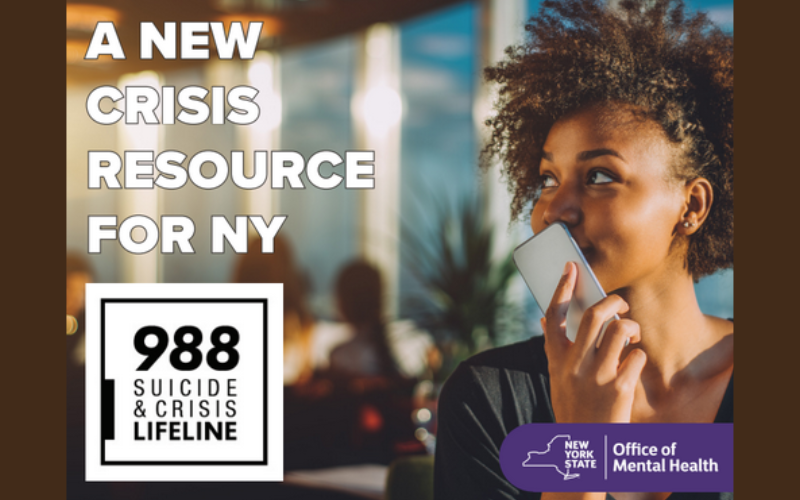 The New York State Office of Mental Health has created a 988 Palm Card and flow chart explaining what happens when 988 — the new crisis resource line — is contacted by call, chat, or text. The 988 Palm Cards also include a QR code to learn more information. Cards can...
Photo by Cindy Trinh. September through October is Latinx Heritage Month. For too long, our Latinx/Latine and immigrant neighbors have been dehumanized and denied access to the benefits necessary to achieve security and stability — the promise of which is embodied in...
In a letter to the New York State Department of Health, NYLPI, disability justice advocates, and public health and legal organizations commented on the importance of minimum staffing requirements for nursing homes. "Too many facilities fail to maintain the staff...
NYLPI and Co-Counsel File Federal Class Action to Remove Police as First Responders to Mental Health Crises
For Immediate Release: December 29, 2021 Contacts: David Kang 347-515-3311 [email protected]             Coalition Sues Mayor de Blasio for Failing to Provide a Safe, Non-Police Response to New Yorkers Experiencing Mental Health Crises NYPD has routinely violated...
LOOKING FOR HELP?
NYLPI offers a variety of assistance, from full legal representation to advice, referrals, and support with self-help materials. Let's find out how we can help you…

Stay up to date
Get updates on our cases and campaigns, and join us in taking action for justice…