Charles v. Orange County Press Release
July 12, 2016
Charles v. Orange County, Health Justice, Press Release, Uncategorized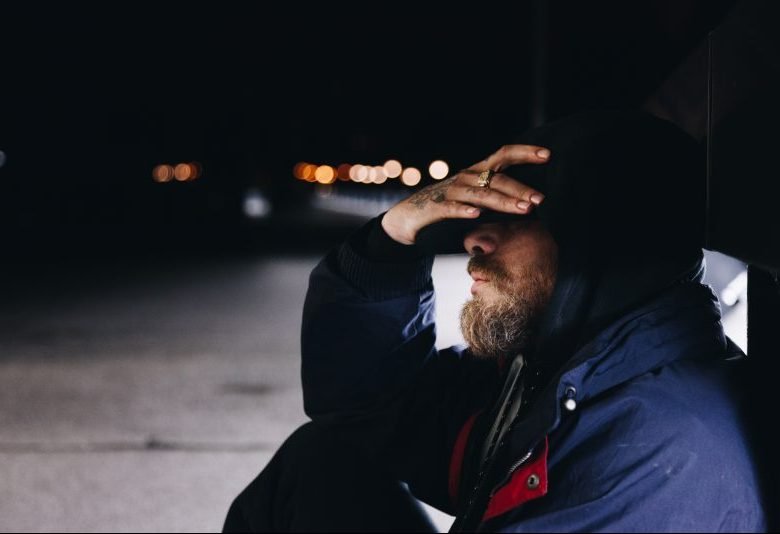 N E W S R E L E A S E
For Immediate Release
Contact: Stephanie Ramirez
212-784-5704
Hillary Wasserman
Federal Lawsuit Challenges Unconstitutional "Discharge and Dump" Policy Targeted at New Yorkers with Mental Illness in Immigration Detention
New York, NY – July 12, 2016 – New York Lawyers for the Public Interest ("NYLPI"), a leading civil rights advocacy group for marginalized New Yorkers, filed a federal lawsuit today after county officials in Orange County, NY discharged two people with serious mental illnesses from immigration detention without planning for the continuity of their life-sustaining mental healthcare.  Orange County's failure to provide this most basic aspect of mental healthcare endangered the Plaintiffs' lives and violated their rights under the U.S. Constitution.
Discharge planning—a plan to ensure that medical care does not lapse upon release—is widely regarded as an essential component of medical care.  Without discharge planning, people with mental illness face an array of grave consequences when released from immigration detention, like those suffered by the Plaintiffs in this lawsuit:
Plaintiff Michelet Charles, a green card holder who relies on daily medication to treat bipolar and schizoaffective disorders, was abandoned on the street in Manhattan during freezing weather after winning his immigration hearing. Two weeks after Orange County discharged him from immigration detention with no medication, no prescription, and no way of obtaining either, Mr. Charles, who had successfully managed his mental health for years before immigration detention, was admitted to a psychiatric facility where he remained inpatient for almost two months.
Plaintiff Carol Small, a green card holder diagnosed with paranoid schizophrenia, was denied discharge planning, discharged from Orange County's immigration detention facility, and forced to find her own way back to New York City in the middle of the night. Small slept in the booth of a restaurant and, after days without mental healthcare, finally checked herself into an emergency room to obtain the care she needed.
Each year, U.S. Immigrations and Customs Enforcement ("ICE") places hundreds of thousands of people in civil detention pending the outcome of immigration hearings to determine their eligibility to remain in the U.S.  Under federal contracts worth millions of dollars annually, Orange County is required to house and provide medical care to people in civil immigration detention.
But as the lawsuit filed this morning in the U.S. District Court for the Southern District of New York alleges, Orange County fell far short of its obligations by denying any mental health discharge planning to the Plaintiffs.
"By denying discharge planning to our clients, Orange County has violated longstanding and widely accepted standards of medical care," said Laura Redman, Director of NYLPI's Health Justice Program.  "Orange County's responsibility was to provide medical care for these individuals—not deny them their basic rights."
Access to mental health discharge planning has emerged as a leading civil rights issue in recent years.  In 2003, NYLPI and co-counsel entered into a sweeping settlement agreement with the City of New York after filing a similar lawsuit, Brad H. v. City of New York, challenging the City's practice of denying mental health discharge planning to people who had received psychiatric services and were then released from City jails.
"If the government chooses to confine people, it must follow the Constitution," said Reena Arora, a Staff Attorney in NYLPI's Disability Justice Program who represents Plaintiffs Charles and Small.  "It must provide adequate mental healthcare, which includes discharge planning.  It cannot abandon people who need psychiatric care onto the street without any means to obtain medicine or treatment."
Immigrants' rights advocates hailed the lawsuit as an important step in addressing a chronic problem facing New Yorkers released from immigration detention.
"Whereas the ICE run local jail facilities believe that detention is short-term, the indefinite nature of detention exacerbates the condition of people with mental illness," said Abraham Paulos, Executive Director of Families for Freedom, a human rights organization that assists people in deportation proceedings.  "During detention, they are not aware of how to proceed once they are released.  Because of their mental illness, without continuous established care, they are in an extremely vulnerable state, which makes it difficult for them to navigate services on their own."
The New York City Council also hailed the lawsuit as having broad reaching impact on immigration communities.
"Our ultimate goal is to build legal, educational, workforce and healthcare systems that treat all immigrants with dignity and respect. Specifically, this federal civil lawsuit has tremendous implications for all detainees with mental illnesses. The testimony of the plaintiffs and the work of NYLPI will help ensure that detention facilities meet the established standards in providing proper mental healthcare to individuals who require it," said New York City Council Member Carlos Menchaca, Chair of the Committee on Immigration.
NYLPI filed the lawsuit with co-counsel Simpson Thacher & Bartlett LLP ("Simpson Thacher"), an international law firm headquartered in New York City that acted on a pro bono basis.
"We hope that Orange County will take action to rectify this situation and do what is right," added Tom Rice, a litigation partner at Simpson Thacher who is leading the firm's pro bono team partnering with NYLPI.  "Detainees with mental illness are a vulnerable and underrepresented population in need of protection under the law."
To read a copy of the complaint, click here.
About New York Lawyers for the Public Interest
NYLPI advances equality and civil rights, with a focus on health justice, disability rights and environmental justice, through the power of community lawyering and partnerships with the private bar. Through community lawyering, NYLPI puts its legal, policy and community organizing expertise at the service of New York City communities and individuals. NYLPI's partnership with the private bar strengthens its advocacy and connects community groups and nonprofits with critical legal assistance. NYLPI is the recipient of The New York Community Trust Nonprofit Excellence Awards.
About Simpson Thacher & Bartlett LLP
Simpson Thacher & Bartlett LLP (www.simpsonthacher.com) is one of the world's leading international law firms.  The Firm was established in 1884 and has more than 900 lawyers.  Headquartered in New York with offices in Beijing, Hong Kong, Houston, London, Los Angeles, Palo Alto, São Paulo, Seoul, Tokyo and Washington, D.C., the Firm provides coordinated legal advice and transactional capability to clients around the globe.

LATEST NEWS
Take Action
Here's what you can do right now for justice in New York…
Stay up to date
Get updates on our cases and campaigns, and join us in taking action for justice…