Access-A-Ride Reform Group (AAARG!) Releases Access-A-Ride E-Hail Fact Sheet
September 5, 2023
Access-A-Ride, Access-a-Ride Reform Group, MTA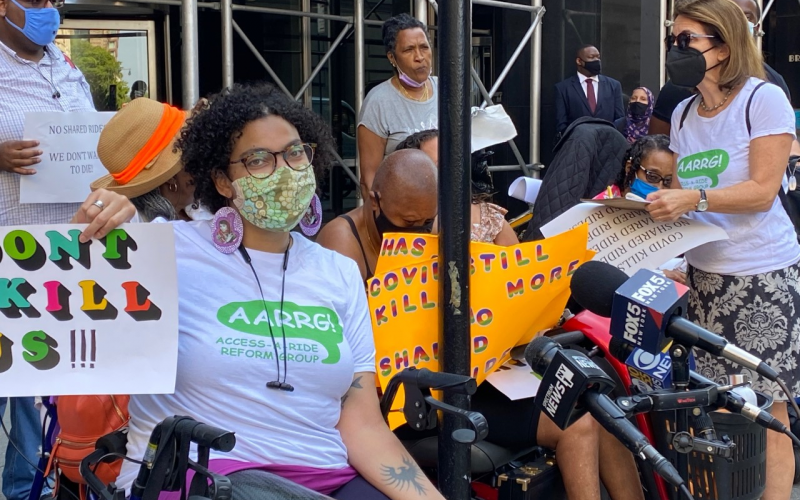 In 2017, the MTA started an innovative pilot that allows Access-A-Ride (AAR) riders to get a ride with the kind of freedom that other transit riders take for granted in New York City. For the first time, AAR riders could get where they needed to go, when they needed to be there. But the MTA now has imposed severe restrictions that render the program much more costly and much less useful.
This fact sheet shows the clear disparities between the widely lauded first phase and the MTA's flawed new proposal.
Read and download the fact sheet here.

LATEST NEWS
Take Action
Here's what you can do right now for justice in New York…
Stay up to date
Get updates on our cases and campaigns, and join us in taking action for justice…