Baerga v. City of New York
Baerga v. City of New York, Criminal Justice, Disability Justice, Health Justice, Transforming Mental Health Crisis Response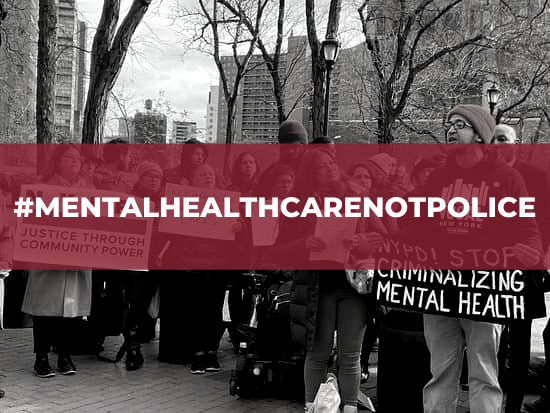 A broad coalition of public interest groups and people with mental disabilities filed a class-action lawsuit against the City of New York, Mayor Bill de Blasio, and Police Commissioner Dermot Shea for violating New Yorkers' constitutional and civil rights by sending police officers — rather than trained health professionals and peers with lived mental health experience — to respond to thousands of mental health crises each year.  The class action, filed in the U.S. District Court for the Southern District of New York on December 29, sets forth the defendants' violations of the Fourth and Fourteenth Amendments to the United States Constitution; the New York State Constitution; the Americans with Disabilities Act; New York City's Human Rights Law; and various other civil rights statutes. The case challenges the legality and constitutionality of the City's policies, which have resulted in unlawful detentions, excessive force, serious injuries, forced hospitalizations, and 19 deaths of people with disabilities at the hands of the police in the last six years alone.
At the core of the lawsuit is the New York City policy of assigning police officers to respond to mental health crises. The plaintiffs include people who were arrested simply for having a mental health diagnosis – or even just being perceived as having a mental health diagnosis – and who were not a harm to themselves or others, but were nevertheless forcibly strapped to gurneys or otherwise restrained and taken against their will to a hospital. The lawsuit requests that the court require the City to replace its harmful policies with ones that ensure the safety of people experiencing mental health crises.
A copy of the filed complaint is on our website.
Pro bono counsel: Richard Schwed, the partner at Shearman & Sterling LLP



LATEST NEWS

RESOURCES
Take Action
Here's what you can do right now for justice in New York…
Stay up to date
Get updates on our cases and campaigns, and join us in taking action for justice…