Christopher Schuyler Testified Before the City Council's Committee on Transportation Regarding Fiscal Year 2024 Budget
March 9, 2023
Access-A-Ride, Access-a-Ride Reform Group, Disability Justice, Health Justice, MTA, Media Coverage, News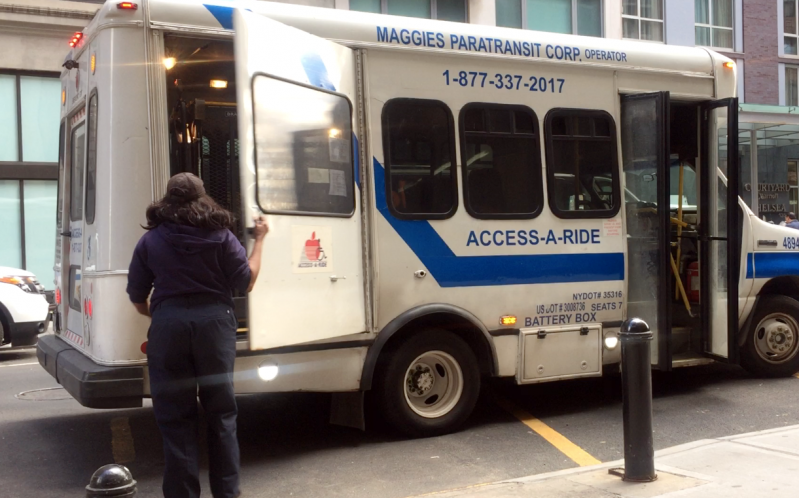 Christopher Schuyler
, NYLPI senior attorney, Disability Justice, testified before the City Council's Committee on Transportation regarding the Preliminary Budget for Fiscal Year 2024.
"Access-A-Ride, with nearly 170,000 users, remains a dysfunctional system: rides must be booked  at least one day in advance, rides are chronically late, and riders often endure long, unpredictable, shared rides to get to their destination. We urge the Council to  remedy these inequities, by advocating for expansion of the on-demand  pilot – without service rationing – and by eliminating AAR assessment  centers and instead requiring proof of eligibility to be submitted by treating  physicians. Notably, this latter recommendation would offer great savings to the City  and State, is utilized by paratransit providers across the state, and was previously used  by the City prior to the MTA taking over the AAR system."
Read Christopher's full testimony here.
Learn more about the Access-A-Ride Reform Group (AARRG!) here.

LATEST NEWS
Take Action
Here's what you can do right now for justice in New York…
Stay up to date
Get updates on our cases and campaigns, and join us in taking action for justice…