Direct Service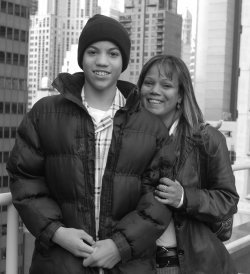 NYLPI offers direct services to New York City parents seeking a fair and appropriate education for their children with disabilities.
Our direct service work has three components:
Advice and Assistance
NYLPI staff provides advice and assistance to hundreds of parents
and guardians each year who call our office for help.
Advocacy and Mediation
NYLPI's legal staff helps parents and guardians advocate informally
for appropriate education services for their children. Additionally,
we prepare parents and guardians and accompany them to
mediation sessions with the New York City Department of
Education.
Impartial Due Process Hearings
For over a decade, NYLPI has been matching parents and guardians with pro bono attorneys to represent them at impartial due process hearings against the New York City Department of Education. These pro bono attorneys represent some of the major law firms and corporate law departments that participate in NYLPI's Pro Bono Clearinghouse. NYLPI recruits the attorneys and provides training and support throughout the case. We also place a select number of cases with New York Law School's Racial Justice Clinic.
Subject to resource constraints, NYLPI may arrange for representation in cases that meet certain criteria. Additional criteria may apply to parents and guardians seeking residential schools for their children.