Impact Litigation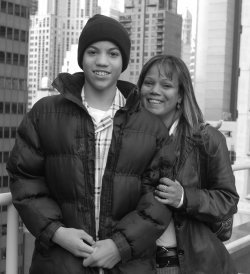 NYLPI's Education program and pro bono member law firms litigate cases that address deficiencies in special education services in New York City. NYLPI either co-counsels or provides substantial assistance and mentoring to pro bono counsel.
Examples of impact litigation activities:
In late 2007, the United States Supreme Court upheld the right of parents of children with disabilities to receive public reimbursement for private school tuition costs in cases where the public school system has failed to offer appropriate special education services. NYLPI arranged for one of our member firms to represent the client and worked closely on seven related amicus curiae briefs.
NYLPI attorneys litigated one of the first successful impartial hearings in New York City to provide low-income children with special needs access to a broad range of private schools at public expense. This access was previously available only to children whose parents could afford to pay the private school tuition and seek reimbursement from the school district. NYLPI co-counseled the case with member firm Cleary, Gottlieb, Steen & Hamilton, then provided training for other attorneys and hearing officers on the legal theories and strategies involved.
NYLPI attorneys co-counseled a federal court case with member firm Kaye, Scholer that established precedent on the right to compensatory damages in special education cases.
NYLPI attorneys submitted amicus curiae briefs or led amicus curiae efforts in cases raising significant issues of education law at both the federal and state levels.
NYLPI attorneys partnered with member law firm Stroock & Stroock & Lavan to handle a group of individual cases illustrating problems with New York State's policies on out-of-state educational placements.