DJ Director Urges State Legislators to Adopt Model to Transform State Response to Mental Health Crises
May 20, 2021
Disability Justice, News, Transforming Mental Health Crisis Response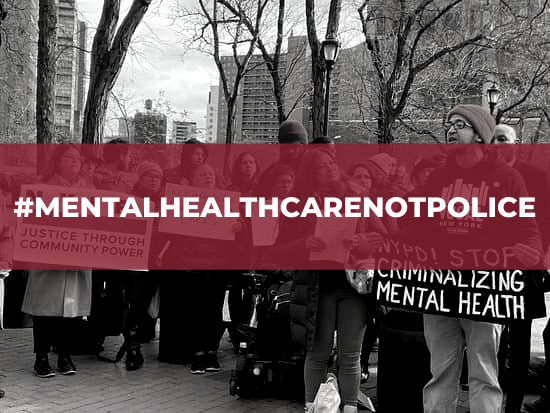 NYLPI
 Director of Disability Justice
 Ruth Lowenkron
 was invited by the New York State Legislature to 
testify
on the critical need to remove police as first responders. A
t the Joint Mental Health Committee
'
s Hearing on Mental Health Crises on May 18, 
Lowenkron
noted that New York City
police 
have killed 18 people 
experiencing mental health crises in the last five years alone. 
Lowenkron
 hailed the proposal of Correct Crisis Intervention Today – NYC (CCIT-NYC), of which NYLPI is a member, as being "the answer" to transforming statewide responses, focusing on its call for trained peers 
with lived mental health experience
 and emergency medical technicians to respond to crises.
Other highlighted aspects of the CCIT-NYC model included routing crisis calls to a number other than 911, response teams being employed and dispatched by culturally competent community organizations, an oversight board of 51% or more peers from low-income communities of color, and a response times comparable to those of other emergencies. 
Lowenkron's remarks were captured in StateWatch. Access the full testimony here.
Access the recording of the hearing for Lowenkron's testimony at 1:45 and 2:01. Christina Sparrock of CCIT-NYC also speaks at 3:44 and 3:46.

LATEST NEWS
Take Action
Here's what you can do right now for justice in New York…
Stay up to date
Get updates on our cases and campaigns, and join us in taking action for justice…