Eman Rimawi-Doster Testifies on Behalf of AAARG! at MTA Meeting
January 6, 2023
Access-A-Ride, Access-a-Ride Reform Group, Disability Justice, Health Justice, Media Coverage, News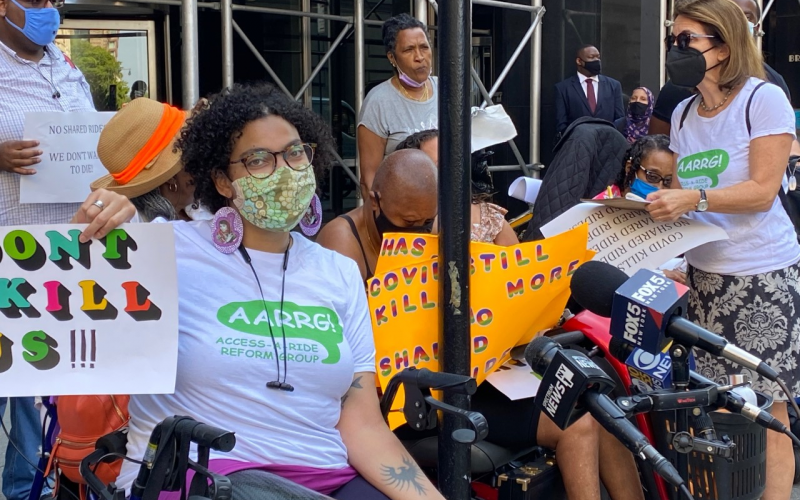 Eman Rimawi-Doster,
NYLPI's Access-A-Ride Campaign Coordinator and Organizer, testified at the December MTA Board Meeting, regarding mask wearing on MTA and why New Yorkers with disabilities are at special risk on public transit, particularly Access-A-Ride.
"We represent people with disabilities across New York City – the very people who are most at risk for severe complications from COVID. Myself included! … With the mask mandate lifted, we face the unimaginable choice between risking our lives and going back to isolating in our homes. And I don't want to put myself at risk simply because I have to be somewhere!"
Read the full testimony here and watch the event on YouTube.
Learn more about Access-A-Ride Reform Group (AARRG!) here.

LATEST NEWS
Take Action
Here's what you can do right now for justice in New York…
Stay up to date
Get updates on our cases and campaigns, and join us in taking action for justice…