NYLPI and Co-Counsel Files Emergency Request to Stop New York City's New and Unconstitutional Mental Health Involuntary Removal Policy
December 8, 2022
Baerga v. City of New York, CCIT-NYC, Disability Justice, Health Justice, News, Press Release, Transforming Mental Health Crisis Response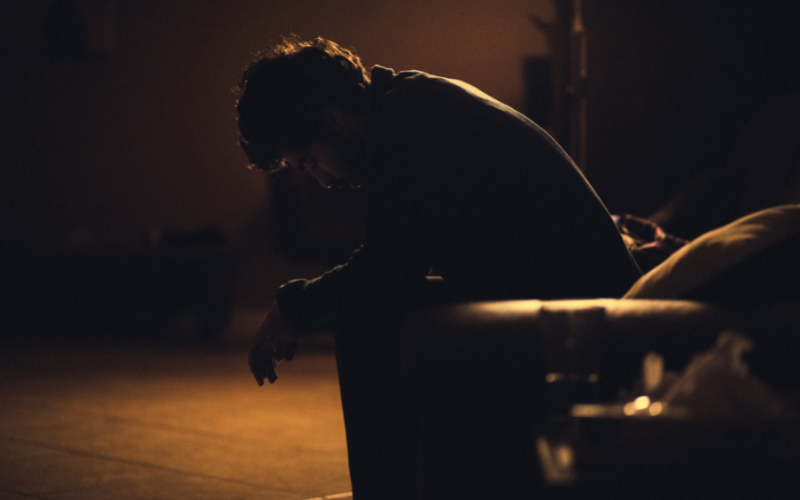 For Immediate Release:
December 8, 2022
Contacts:
Eli Judge
608-332-3940
[email protected]
Coalition Files Emergency Request to Stop New York City's New and Unconstitutional Mental Health Involuntary Removal Policy
Emergency request filed in ongoing class action litigation to reform the City's mental health crisis response and stop routine abuses
A broad coalition of public interest groups and people with mental disabilities filed an emergency request to immediately halt New York City's new policy to greatly expand coerced transport to psychiatric hospitals of people perceived to have "an inability to meet their basic needs."  The motion for a temporary restraining order is brought in ongoing federal class action litigation challenging the City's use of police officers as the front line response to people with actual or perceived mental disabilities. 
Last week, Mayor Eric Adams issued a directive for police officers to forcibly remove people who appear to have a mental illness and to be unable to meet their basic needs, including shelter, food, and medical care. Under this new policy, a person may be detained and transported to a hospital for psychiatric evaluation without the constitutionally-mandated showing that they pose a danger to themselves or others. The policy tramples on the protected rights of people with disabilities, violating the United States Constitution and multiple civil rights laws, including the Americans with Disabilities Act.  It is also wholly unworkable – premised on the availability of hospital beds and community mental health services that simply do not exist. 
Earlier this year, the plaintiffs in Baerga v. City of New York challenged the NYPD's role in the City's response to people with actual or perceived mental disabilities, including the coercive detention and transportation of people by the police to psychiatric facilities for evaluation. The suit seeks to remove police officers as the first responders for those in need of health care, and to end the involuntary arrest, detention, and transport of people with mental disabilities. Instead, New York City must join cities around the country and world which rely upon trained health professionals and peers with lived mental health experience to respond to mental health crises. 
The plaintiffs include people who were arrested simply for having a mental health diagnosis – or even just being perceived of having a mental health diagnosis – and who were not a harm to themselves or others, but were nevertheless forcibly strapped to gurneys or otherwise restrained and taken against their will to a hospital. 
"New York City's reliance on the police as first responders when someone is experiencing a mental health crisis has already resulted in police killings of too many people, the majority of whom are Black or other people of color," said Marinda van Dalen, an attorney with New York Lawyers for the Public Interest (NYLPI), one of the civil rights groups that filed the suit. "The new involuntary removal policy doubles down on decades of failed, police-centered City mandates just when we should be creating health-centered supports for people with mental illnesses."

NYLPI recently produced a report based on a survey of 154 New Yorkers who experienced mental health crises; it confirmed that NYPD responses routinely cause trauma and undermine health care. 
"This lawsuit has been pending for a year and we felt the need to take further legal action to halt sweeping involuntary hospitalizations and prevent further harm towards New Yorkers living with serious mental illness and their families," stated Matt Kudish, CEO of National Alliance on Mental Illness of NYC (NAMI-NYC), one of the organizational plaintiffs.
"I cannot stress enough the countless individual harms and incredible trauma that will occur in widespread ways if this initiative goes forward. There will be more deaths at the hands of law enforcement, more tasering (which has also led to fatal cardiac events), more arrests, and an overall increase of the criminalization of human distress," said Cal Hedigan, CEO of Community Access, another of the organizational plaintiffs. "We have a moral obligation to refrain from trampling on the rights of unhoused New Yorkers, and to create a comprehensive plan to develop the housing and community-based voluntary supports that are so desperately needed."   
"Under the City's plan, NYPD officers will undoubtedly end up in situations in which individuals with mental disabilities are discriminated against and unconstitutionally detained, merely because they appear to be mentally ill," said Felix Guzman, member of the Steering Committee of Correct Crisis Intervention Today – NYC (CCIT-NYC), the third organizational plaintiff. 
The class action, filed in the U.S. District Court for the Southern District of New York on December 28, 2021 sets forth the City's violations of the Fourth and Fourteenth Amendments to the United States Constitution; the New York State Constitution; the Americans with Disabilities Act; New York City's Human Rights Law; and various other civil rights statutes. The Mayor's new involuntary detention policy makes it even easier for police officers to violate the rights of New Yorkers with mental health issues, targeting in particular those who live in the street and subway system.
"The City's latest policy change lowers the standard to such a level that almost anyone can be forcibly detained and hospitalized against their will," said Luna Droubi, Partner at Beldock Levine & Hoffman LLP. "We are filing this emergency request to put a stop to its implementation immediately."  
Jenny Marashi of Marashi Legal, another attorney for the plaintiffs, noted: "Historically, the City has failed at its attempts to provide social care for black, brown, and marginalized people. Families and communities are best for caring and uplifting each other. This plan – like almost all City 'justice' type plans – ignored stakeholders – the communities and families most impacted by this move. The expansion of City powers – leaves any person in opposition or outspoken against its structures (Mayor, Comptroller, DA, NYPD, ACS, etc.) vulnerable to arrest. It is a draconian violation of civil liberties that both left and right pundits should take note of and oppose."
"The City's new policy will exacerbate the already egregious treatment of individuals with mental disabilities. Having police officers detain individuals solely because they are perceived as being unable to care for themselves due to a mental disability is unacceptable and unlawful. We are taking action to prevent this policy from coming into effect and destroying the lives of more New Yorkers with mental disabilities" said Richard Schwed, the partner at Shearman & Sterling LLP leading this pro bono representation. 
# # #
About New York Lawyers for the Public Interest (NYLPI) 
Founded 45 years ago by leaders of the bar, New York Lawyers for the Public Interest pursues equality and justice for all New Yorkers. NYLPI works toward a New York where all people can safely thrive in their communities, with quality healthcare and housing, good schools, and environmentally sound neighborhoods. In NYLPI's vision, all New Yorkers live with dignity and independence, with the resources they need to succeed. NYLPI's community-driven approach powers its commitments to civil rights and to disability, health, immigrant, and environmental justice. NYLPI seeks lasting change through litigation, community organizing, policy advocacy, pro bono service, and education. 
About Beldock Levine & Hoffman LLP
Beldock Levine & Hoffman LLP has been on the forefront of significant constitutional cases involving police misconduct, the First Amendment, and employment discrimination. The firm was responsible for the ground-breaking class action, Floyd v. City of New York, which successfully overturned the NYPD's decade-long unconstitutional stop-and-frisk policy. Other notable representations include the family of Eric Garner, members of the Exonerated Five, George Whitmore, and Rubin "Hurricane" Carter.
About Marashi Legal
Marashi Legal is a Bronx-based boutique civil rights law firm that has, over the past thirteen years, handled over two hundred false arrest and excessive force cases.  Jenny Marashi first became interested in police encounters with individuals experiencing mental health crises when she noticed that one third of her clients had diagnosed mental disabilities. The firm's litigation strategy focuses on community engagement and transparency where stakeholders have a seat at the policy table.  Marashi legal clients have been instrumental in leading litigation against failed polices including solitary confinement, discrimination, fabrication of evidence, lack of transparency, district attorney corruption, correction officer cover-ups, and abuse of process.  
About Shearman & Sterling LLP
Equal access to justice is vital for a fair society, especially for indigent individuals and nonprofit organizations that have limited resources for legal services. At Shearman & Sterling, we believe that engaging in pro bono work is an essential aspect of every lawyer's practice. Our pro bono practice is multi-jurisdictional, working to address issues around the world. We have a successful record throughout our history of producing practical results for community causes, achieved by combining outstanding legal skills with a deep belief in promoting social justice.
About Community Access
Founded in 1974, Community Access creates environments where people living with mental health concerns can build lives of their own choosing in the community. In addition to being one of the pioneers of supportive housing New York City, Community Access is also home to the acclaimed Howie the Harp Advocacy Center, NYC's oldest and most comprehensive job training program for mental health peers, and delivers rights-based, person-centered health and wellness, treatment, supported education and crisis support programs that help more than 3,000 New Yorkers every year.
About Correct Crisis Intervention Today – NYC
Correct Crisis Intervention Today – NYC: Fighting to Transform Responses to Mental Health Crises was formed in 2012 to respond to the numerous deaths and injuries of individuals experiencing mental health crises that had occurred at the hands of the police. Our members include over 85 nonprofit providers, civil rights lawyers, family members, concerned citizens, and other advocates, as well as 600 people who have had personal experience with the mental health system and crisis services — the real experts.   
About National Alliance on Mental Illness – NYC
For nearly 40 years, NAMI-NYC has served as a leading service organization for the mental health community throughout the city, providing groundbreaking advocacy, education, and support services for individuals affected by mental illness, their families, and the greater public, all completely free of charge. Our renowned peer- and evidence-based services are unique in that they are led both for and by members of the mental health community, and are reflective of the diversity of New York City.

LATEST NEWS
Take Action
Here's what you can do right now for justice in New York…
Stay up to date
Get updates on our cases and campaigns, and join us in taking action for justice…