Event Recap: Asylum is a Human Right – Fighting to Live and Thrive as LGBTQ+ Migrants
June 30, 2023
Event Recap, Health Justice, Immigrant Justice, News, UndocuCare, UndocuCare TGNCI+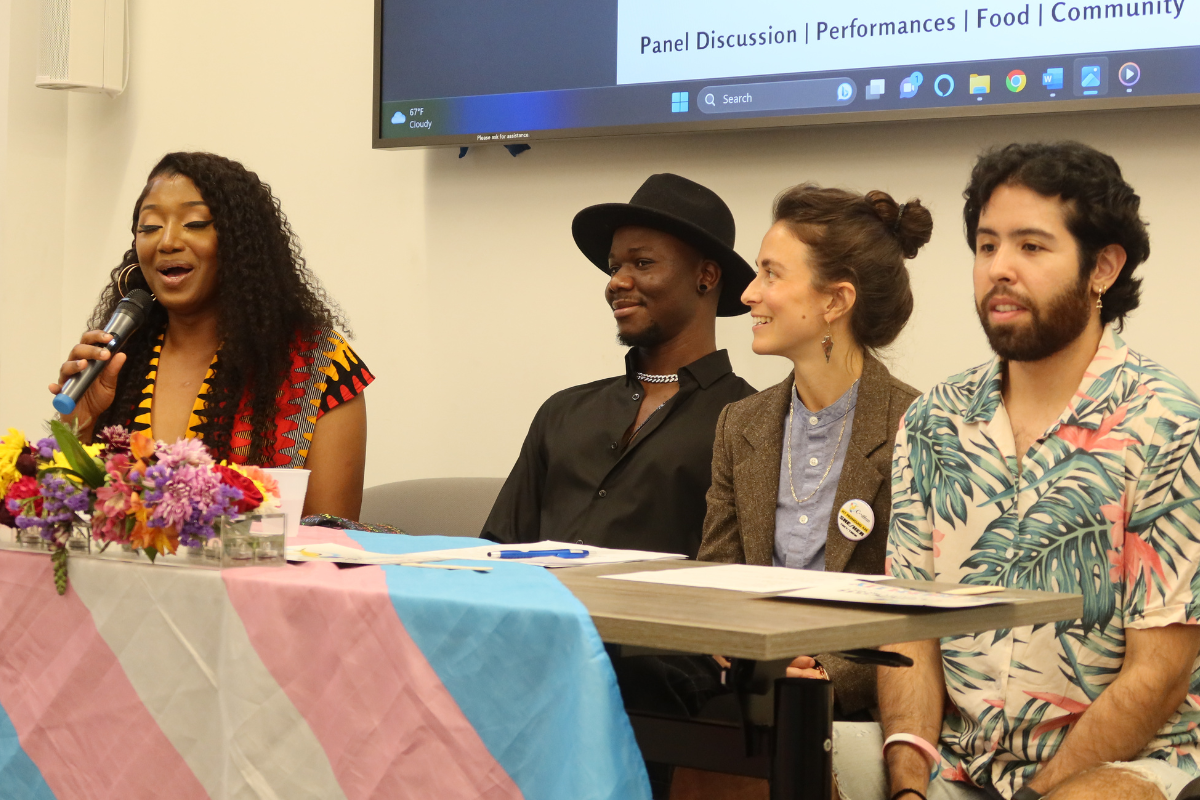 In commemoration of Pride Month, New York Lawyers for the Public Interest (NYLPI), Queer Detainee Empowerment Project (QDEP), The Black Alliance for Just Immigration (BAJI), and the Caribbean Equality Project (CEP) hosted "Asylum is a Human Right: Fighting to Live and Thrive as LGBTQ+ Migrants," a panel discussion and community event focusing on LGBTQ+ immigrants at the Brooklyn Community Pride Center.
The main subjects of conversation included immigration, challenges obtaining legal counsel, gender-affirming healthcare, housing, and justice for LGBTQ+ immigrants living in New York. Speakers and organizational leaders shared their own experiences through oral storytelling, as well as contributions from local talent. The event served as a forum for impacted members of the LGBTQIA+ community to express their opinions on the state of accessing social and legal services in NYC. In a city that vehemently suggests that there exists a plethora of resources available to the immigrant community, many folx shared differentiated experiences with respect to accessibility, transparency of information, and the navigation of trauma. Community members spoke of their courage and joy, and the challenges they overcame while living in New York and seeking refuge. 
The event further emphasized the need to continue discussions of this nature to focus capacity building on the lived experiences of community members. When community members are qualified as the experts of their 'cases' and more importantly their lives, the framework of direct services is radically adjusted to address power dynamics at hand. Navigating stigma, language access, cultural safety, and mental health amidst trying to understand the complexities of our substantially inequitable immigration system gently calls on legal services providers to step up for community members with a different approach. Legal providers and many social services providers are protected by the over-saturation and conceptual 'impossibility' to serve all individuals in need of our support.
This event reminded community members and service providers alike that asylum is a human right. Partnership and capacity building between the above stated organizations is set to continue laying the foundation for a powerful unification of cultural communities in the fight to create more accessibility for all LGBTQ Asylum seekers in NYC. 

LATEST NEWS
Take Action
Here's what you can do right now for justice in New York…
Stay up to date
Get updates on our cases and campaigns, and join us in taking action for justice…