Event Recap: Ruth Lowenkron Presented "New Jersey Disability Law, Rights and Justice"
May 22, 2023
Disability Justice, Event Recap, Health Justice, News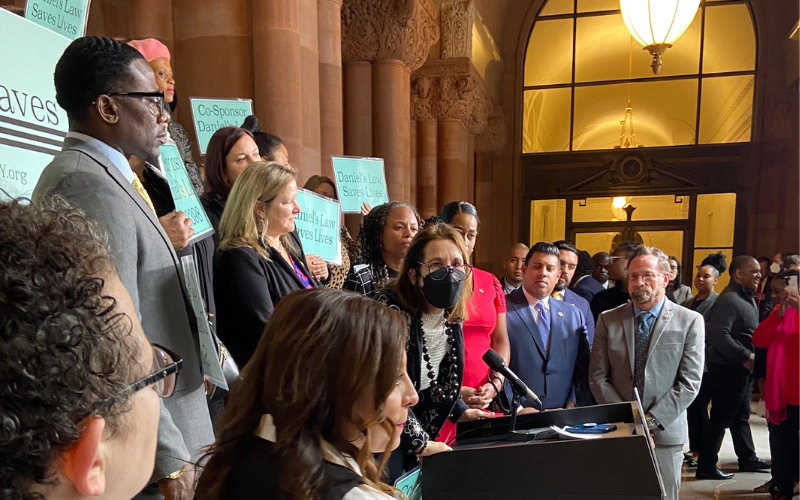 Ruth Lowenkron
, director of Disability Justice at NYLPI, presented a virtual program for
Aging in Montclair
titled "New Jersey Disability Law, Rights and Justice" on May 20, 2023.
Ruth spoke about disability justice and her career of advocating for the rights of disabled people, as both an attorney and a law professor. She also gave an overview of the laws governing people with disabilities, including laws prohibiting discrimination. She answered questions during a Q&A, post-talk.
Learn more about Ruth's ongoing work and find Disability Justice program news here.
Photo: Ruth speaking at an Advocacy Day event in support of Daniel's Law.

LATEST NEWS
Take Action
Here's what you can do right now for justice in New York…
Stay up to date
Get updates on our cases and campaigns, and join us in taking action for justice…