One Student's Journey From Thinking He Was "Stupid", "Not Worth Anything", To Getting An Appropriate Education
October 23, 2019
Disability Justice, Education, News, Pro Bono Clearinghouse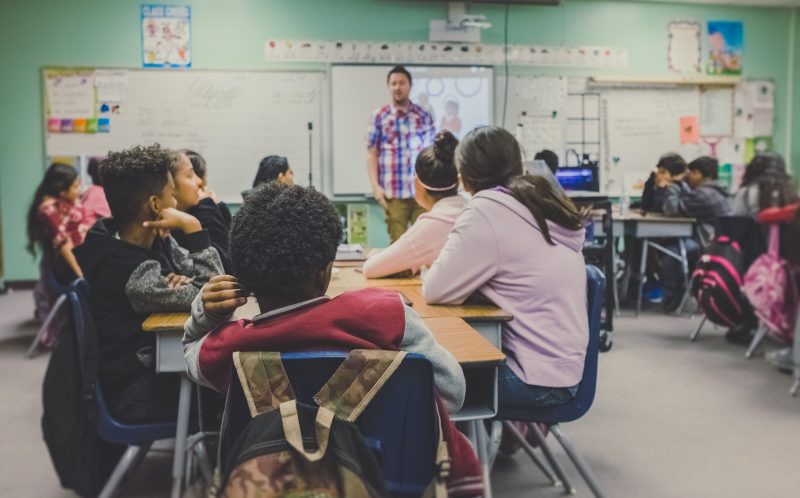 We have managed to secure appropriate education and money for tuition for a special needs student whose confidence was so broken after having been failed comprehensively by New York's Department for Education, that he once told assessors "I'm stupid," "I'm not worth anything," and "kill me".
"Unsurprisingly, the department of education failed not only to provide an appropriate education for a student with disabilities but also to provide social and emotional supports. It's simply outrageous," said Paola Martinez Boone, Senior Advocate and Social Worker at NYLPI. "But while it's outrageous, this case also illustrates the common DOE practice of hurting students' futures by having poor expectations and lack of support."
NYLPI's pro bono partners at Weil, Gotshal & Manges LLP not only secured appropriate education and services, but compensatory services for the public school student, whom the DOE had placed in a non-specialized school.
Weil attorneys were able to secure $60,000 for tutoring, and a non-public school placement for the child, after arguing that the student's environment provided by the Department of Education was not sufficiently supportive, and that as a result of being placed in an environment where he wasn't advancing sufficiently, he was experiencing a heartbreaking catalogue of anxieties, low self-esteem, and deteriorating self-confidence about school.
The 2018 student's plan said that he "struggled to understand what the expectation was," "shut down, put his head down and remained quiet," was "reluctant to attempt at (sic) any task, stating he will do it incorrectly," and made denigrating comments about himself, such as, "I'm stupid," "I'm not worth anything," or "kill me."
These were the desperate pleas of a child overwhelmed by the pressures of being unable to meet, much less advance, under the program, services and placement recommended for him by the Department of Education, the attorneys argued.
The child was in fourth grade but performing at a kindergarten grade level. He could not read independently or regularly identify the letters of the alphabet, struggled with writing, counted only from one to 30, inconsistently, had not mastered foundational mathematics concepts, particularly those that relied on his language processing, and presented with severe speech and language impairments.
Year after year, the DOE repeated the same or similar annual goals and curriculum expectations for the student, as it set for him in previous years, and year after year the student has not been able to meet these goals and expectations at the DOE's recommended placement for him.
Now, the student is enjoying his schooling.
Do you need assistance with a special education matter?
NYLPI's Disability Justice Program protects and promotes the educational rights of students with disabilities in New York City. Our attorneys, social workers, and other advocates use a variety of approaches to ensure that students with disabilities have access to the Free Appropriate Public Education mandated by federal and state law, including advice and technical assistance, advocacy at special education meetings and mediations, and direct and pro bono representation at due process hearings.
Here is a flyer for parents in English, and a flyer for parents in Spanish, to help you find out more about our special education work. You can also watch a video about our special education trainings here, by entering the password, "NYLPI".

LATEST NEWS
Take Action
Here's what you can do right now for justice in New York…
Stay up to date
Get updates on our cases and campaigns, and join us in taking action for justice…