Immigration Enforcement—Advice For Nonprofits
July 17, 2019
Immigrant Justice, News, Pro Bono Clearinghouse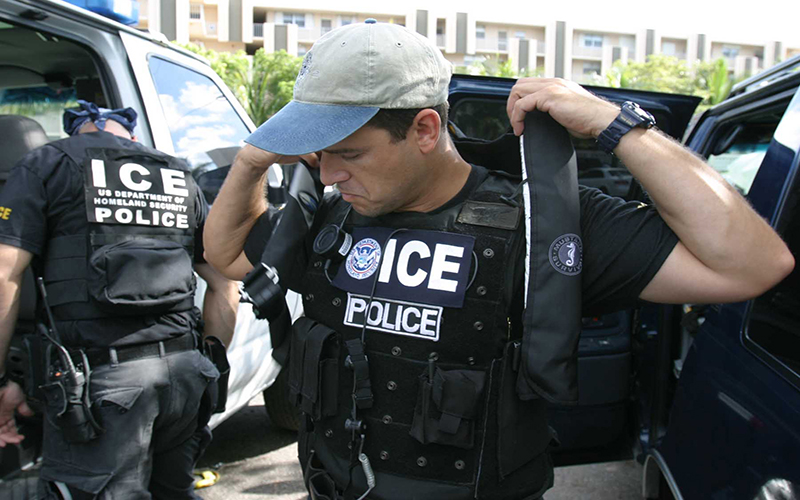 As part of our capacity building work, we're reissuing our immigration enforcement guide for nonprofits, in light of an increasing number of questions raised by nonprofits and service providers in these troubling times, as immigration enforcement actions are ramped up by the Federal Government.
The guide is available for download here.
Originally prepared in 2017, the guide, prepared in partnership with our pro bono partners, Paul, Weiss, Rifkind, Wharton & Garrison LLP and Stroock & Stroock & Lavan LLP, with advice by Northwest Immigrant Rights Project, is often cited as a comprehensive document on this topic, assisting members of the nonprofit community in navigating complex legal questions and provide guidance on specific scenarios.
Common questions answered by the guide include: How likely is it that immigration agents might come to a nonprofit service provider? Can a nonprofit deny immigration agents entry into its facility? What can staff tell clients during an immigration enforcement action? What should staff members do if ICE agents question them? Are there special protections for certain nonprofits based on the nature of service provided?
If you're a nonprofit looking for more assistance in this area, please do contact us.

LATEST NEWS
Take Action
Here's what you can do right now for justice in New York…
Stay up to date
Get updates on our cases and campaigns, and join us in taking action for justice…