Justin Wood Delivers Testimony on NYC Recycling Rate
September 20, 2022
Environmental Justice, News, Waste Equity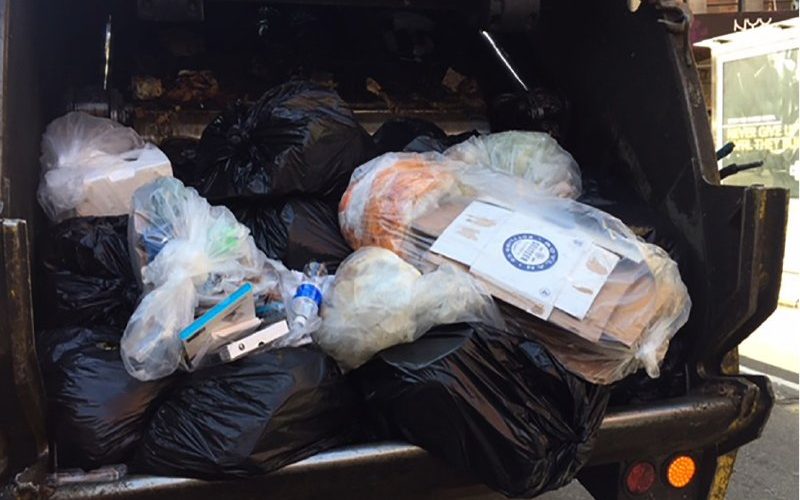 "Every time we shine a light on New York City's recycling and waste reduction systems, we find a disturbing retreat from the zero waste and pollution reduction goals that our government set only a few years ago,"
Justin Wood, NYLPI's Director of Policy
, began his testimony to the Committee on Sanitation and Solid Waste Management.
"As we gather here during Climate Week, horrific flooding in Puerto Rico and Pakistan and severe drought conditions throughout much of the world are just one the constant signs that governments are not doing nearly enough to reduce greenhouse gas emissions – including the 12% of New York's emissions caused by burying and burning millions of tons of solid waste."
Wood explained that peaker plants burning solid waste, which disproportionately affects Black and Latino residents in low-income areas, and low recycling rates also contribute to an enormous waste stream. Wood pointed out that better recycling facilities and waste reduction programs would "create career opportunities for the communities most negatively impacted by pollution from our current, export-to-disposal solid waste system… The passage of Intro 494 would mandate a comprehensive study of plastics in our waste stream and would appropriately involve the Mayor's Office for People With Disabilities in this process."
Read more on our website.

LATEST NEWS
Take Action
Here's what you can do right now for justice in New York…
Stay up to date
Get updates on our cases and campaigns, and join us in taking action for justice…