Longtime New Yorker Files Civil Rights Lawsuit over Injuries Resulting from Inadequate Healthcare in ICE Detention
January 23, 2020
Health Justice, Health in Immigration Detention, Immigrant Justice, Media Coverage, News, Press Release, Sosa v. Hudson County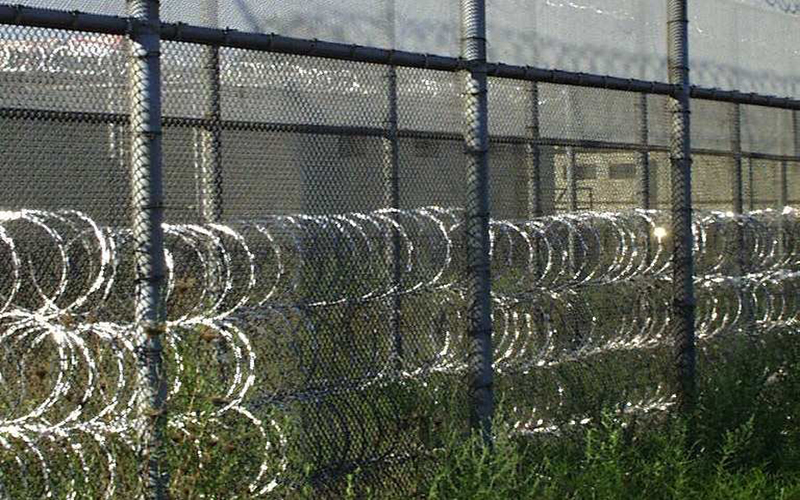 January 23, 2020
— Longtime New Yorker Geurys Sosa, originally from the Dominican Republic, has filed a lawsuit against Hudson County and those responsible for his medical care while he was confined to immigration detention at Hudson County Correctional Center. As a result of the facility's delays and denials of medical care, Mr. Sosa endured needless pain and suffering during the seventeen months that he was held in custody by Immigration and Customs Enforcement (ICE). He was released by ICE with sores and lesions over most of his body and lasting injuries to his hands. New York Lawyers for the Public Interest, Neighborhood Defender Service (NDS), and Quinn Emanuel Urquhart & Sullivan LLP will represent Mr. Sosa in federal court in the U.S. District Court for the District of New Jersey, alleging failures to provide adequate healthcare.
"While at Hudson County Correctional Center, I suffered a lot. Every day my pain was intense. Every day I would wake up worse and worse. I would ask to see the doctor all the time, but I rarely got to see him. Instead, I would see nurses who didn't do anything to help me," said Mr. Sosa. "I hope this lawsuit will help others who are in ICE detention. There are many people suffering in there."
"There is a human rights crisis in detention facilities in this country. Hudson County, Hudson County Correctional Center, and contracted medical provider CFG have a history of failing to provide adequate medical care to the people detained there and must be held accountable," said Marinda van Dalen, Senior Attorney at New York Lawyers for the Public Interest. "We bring this case on Mr. Sosa's behalf to right these very serious wrongs that resulted in needless pain, suffering, and lasting damage to Mr. Sosa's health."
Prior to detention, Mr. Sosa was receiving treatment for two serious autoimmune system diseases: severe psoriatic arthritis and severe psoriasis. He followed a strict but manageable medical regimen, which included specific medications and access to medical specialists to help keep his ailments under control. However, when he entered detention, the medical staff at Hudson County Correctional Center knew about his medication requirements, yet failed in their responsibility to provide adequate care. Mr. Sosa's many requests for better care went unanswered.
As a result of the egregiously poor medical care defendants provided, Mr. Sosa's health quickly deteriorated. He developed sores and lesions over most of his body and endured painful and damaging inflammation in his hands, back, and neck. Seventeen months later, he was released in dramatically ill health.
"I am suing Hudson County because of those who were detained with me and those who remain detained today. I fight because of what I went through in custody and because there are many people who continue to suffer," Mr. Sosa said.
The case details how Hudson County, Hudson County Correctional Center, CFG Health Systems (the contracted medical provider at the time), individuals in charge at those entities, and individual medical providers responsible for treating Mr. Sosa grievously failed to evaluate or treat his diagnosed illnesses over and over again. There have been more than 17 deaths since 2013 at Hudson County Correctional Center, and multiple reports have detailed a long history of serious problems with medical care at the facility.
"We have represented Mr. Sosa since 2016 and we have called attention to the unjust conditions he endured for years," said Anne Mathews, Staff Attorney at NDS. "The neglect is a violation of Mr. Sosa's rights and an example of the mistreatment that those detained by ICE regularly endure. NDS brings this suit on Mr. Sosa's behalf to secure a measure of justice for him, his family, and his community."
"Quinn Emanuel is committed to achieving justice for Mr. Sosa and seeking to ensure what happened to him is not repeated yet again," said Molly Webster, Associate at Quinn Emanuel. "Hudson County has a long history of mistreating those in its care. They must be held accountable. Their inhumane practices must end."
View the Original Complaint.
News Coverage
The Jersey Journal: Two new lawsuits accuse Hudson County jail of medical neglect
NorthJersey.com: Former ICE detainee sues Hudson County jail, claims he was denied medical care
Politico New Jersey: Lawsuit: Hudson County jail withheld treatment for ICE detainee
El Diario: Inmigrante dominicano de Nueva York demanda a ICE por terribles lesiones durante encierro
About New York Lawyers for the Public Interest (NYLPI)
New York Lawyers for the Public Interest has fought for more than 40 years to protect civil rights and achieve lived equality for communities in need. NYLPI combines the power of law, organizing, and the private bar to make lasting change where it's needed most.
NYLPI's Health Justice work brings a racial equity and immigrant justice focus to health care advocacy in New York City and State. Thousands of immigrant New Yorkers receive abysmal health care in immigrant detention facilities in and around the City. Through NYLPI's Detained and Denied report and ongoing investigation, we have documented this growing human rights crisis – denials of vital treatment, delayed surgeries, missed life-threatening diagnoses, and horrendous surgical errors.
Conditions will only worsen with recent spikes in immigration enforcement. We represent individual clients to improve healthcare in the facilities; secure volunteer physicians to provide medical reviews and consultations; and document patterns of deplorable conditions. Our cutting-edge constitutional and civil rights litigation against detention facilities challenges the failure to provide adequate medical care. Our growing network of volunteer medical providers reviews medical records from immigration detention centers and drafts advocacy letters for release, bond, and better medical care through our Medical-Legal-Community Partnership. Our individual cases inform our systemic strategies, in partnership with community-based organizations and those people who are directly affected. For more information, please visit www.nylpi.org.
About Neighborhood Defender Service
Neighborhood Defender Service is known nationally and internationally for its innovative, community-based, holistic public defense practice. Its dedicated staff is committed to providing unparalleled legal representation. Since opening its doors in 1990, NDS has pioneered the holistic model as a way to address problems plaguing public defense. In contrast to a traditional public defense practice, NDS clients have an entire team fighting on their behalf, including criminal and civil attorneys, family defense attorneys, advocates, social workers, investigators, paralegals, law school and social work interns, and pro bono attorneys. NDS deploys all of these resources on behalf of its clients, addressing the underlying issues that bring them into contact with the criminal legal system. It uses its engagement as an opportunity to disentangle them from the system completely. This approach allows defense to extend well beyond the courtroom, with robust social services and comprehensive teams meant to protect clients from the damages of criminal legal proceedings. When clients face consequences with employment, schooling, immigration or in family or housing court, NDS works alongside them to resolve these issues.
NDS has worked in Harlem since 1990 and opened a new office in Detroit in 2019. In 2018 it won the inaugural NAPD Defender of Justice Award recognizing outstanding work in public defense.
About Quinn Emmanuel
Quinn Emanuel is a 800+ lawyer business litigation firm—the largest in the world devoted solely to business litigation and arbitration with 23 global office locations. Firm lawyers have tried over 2,300 cases, winning 88% of them. When representing defendants, Quinn Emanuel's trial experience gets better settlements or defense verdicts. When representing plaintiffs, Quinn Emanuel lawyers have won over $70 billion in judgments and settlements. Quinn Emanuel has also obtained five 9-figure jury verdicts, forty- three 9-figure settlements, and nineteen 10-figure settlements. FTI Consulting named Quinn Emanuel the biggest litigation firm in the world. The American Lawyer named Quinn Emanuel the top IP litigation firm in the U.S. and the firm as one of the top six commercial litigation firms in the country. We were voted six times as one of the four "most feared" firms by General Counsels at Fortune 500 companies — the lawyers they "least like to see" on the other side. The UK legal periodical, The Lawyer named us "International Firm of the Year." Law360 selected us as Antitrust, Appellate, Banking, Class Action, Insurance, Product Liability, IP, White Collar, and Trials "Practice Groups of the Year." Managing IP twice recognized us as having the "Best ITC Litigation Practice" and honored us with the "Patent Contentious West" award. Legal Business has named us "US Law Firm of the Year" three times, and our German offices have been named both IP Litigation and Patent Litigation Firm of the Year by JUVE, Germany's most prestigious legal publication. Global Investigations Review, a leading legal periodical covering global white collar investigations, named us the "Most Impressive Investigations Practice of the Year." Global Arbitration Review named us the 11th best arbitration practice in the world. Further information is available at www.quinnemanuel.com.
Contact:
Genevieve Friedman (212) 784-5709
[email protected]pgordon.com

LATEST NEWS
Take Action
Here's what you can do right now for justice in New York…
Stay up to date
Get updates on our cases and campaigns, and join us in taking action for justice…