NY Daily News: Police Must Release Body Cam Footage of Fatal Shooting of Individual during Mental Health Crisis
June 12, 2020
Criminal Justice, Disability Justice, Media Coverage, NYLPI v. NYPD, News, Transforming Mental Health Crisis Response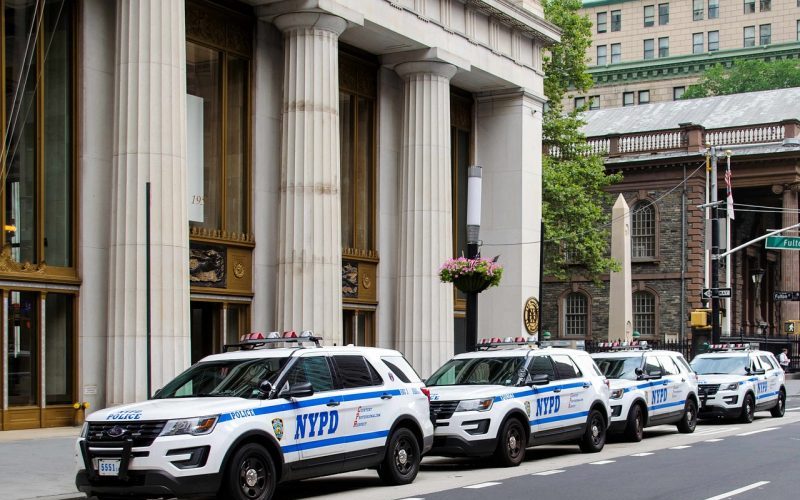 NYLPI's efforts to
reform the City's inappropriate response
to mental health cris
es have been pivotal in exposing police violence in our communities. In our commitment for complete transparency and accountability
, we launched a
series of legal challenges
pushing for the NYPD to release body-worn camera footage of fatal interactions with community members. 
Director of Disability Justice Ruth Lowenkron and Senior Staff Attorney with the Disability Justice Program and Health Justice Program Marinda van Dalen reiterate the need for major transformations, by removing the police as first responders to individuals experiencing mental health crises. 
This country and our city needs fundamental change. It is time for a realignment in our City's budget priorities. We need to divest funding from the NYPD and Corrections budget to invest in underfunded community programs, services, and infrastructure that will directly benefit impacted and marginalized communities.
Click here for the recent decision.
Press Coverage
NY Daily News: NYPD must turn over body cam footage of 2018 police shooting that claimed mentally ill woman's life, Manhattan judge rules. 
By Rocco Parascandola and Molly Crane-Newman
June 11, 2020
A Manhattan Supreme Court judge has ruled the NYPD must turn over body camera footage of a police-involved killing in 2018 that claimed the life of a mentally ill Queens woman. 

Susan Muller, 54, was shot dead on Sept. 17, 2018, after she called 911 to report a burglary and allegedly lunged at responding officers with a knife, prompting them to open fire, cops said at the time. 

The NYPD denied a Freedom of Information Law request for footage of the killing from New York Lawyers for the Public Interest on Apr. 15, citing an ongoing investigation — despite the Queens District Attorney finishing its probe into the shooting in March 2019. 

In a court order dated June 3, Manhattan Supreme Court Justice Melissa Crane ruled against the police department and gave them 20 days to produce unredacted footage and audio of the shooting that claimed Muller's life. 

Judge Crane found that "releasing body-worn camera footage promotes transparency, accountability, and public trust-building." 

"This footage should be released to the public because it's in the public's interest to see how the police are responding to New Yorkers having mental health crises," Ruth Lowenkron, director of the Disability Justice Program at NYLPI, told the Daily News. 

…

"That certainly should have triggered a response that contemplated the very real reality … that Ms. Muller was experiencing a mental health crisis and that she needed health care and not a police response," said Marinda van Dalen senior staff attorney with NYPLI. 

"The New York Police Department has demonstrated, time and time again, that they do not want the public to know what they're doing. Over and over again there have been needless killings of New Yorkers experiencing mental health crises."

…
Fast Company: We spent a fortune on police body cams. Why haven't they fixed policing?

LATEST NEWS
Take Action
Here's what you can do right now for justice in New York…
Stay up to date
Get updates on our cases and campaigns, and join us in taking action for justice…