NYLPI and its AARRG! Partners Condemn MTA for Reinstituting Paratransit Fares as COVID Cases Escalate
January 21, 2021
Access-a-Ride Reform Group, Disability Justice, Media Coverage, News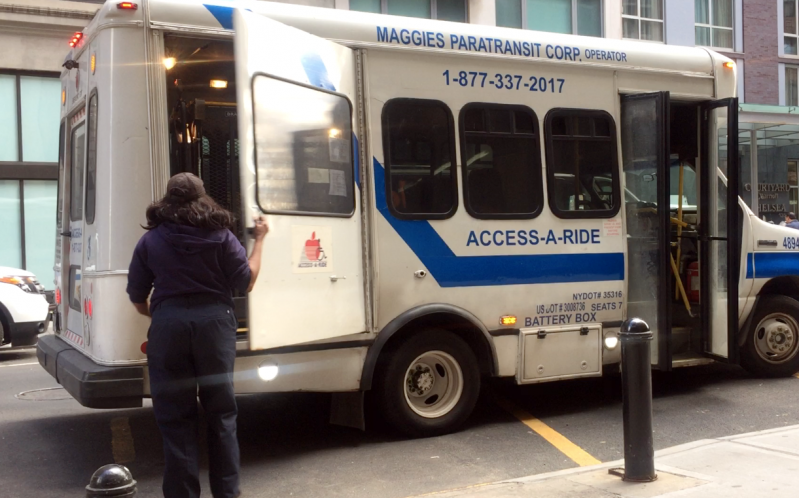 In a strongly worded
letter
to MTA Interim President Sarah Feinberg, NYLPI and its
Access-A-Ride Reform Group
(AARRG!)
partners took the MTA to task for reinstituting Access-A-Ride fares that it had wisely determined to cancel in March to ensure driver and rider safety. The letter pointed to the "dangers inherent in rider/driver contact when riders pay their fares," while noting that Access-A-Ride users are "the only MTA customers who are forced to pay for their rides in cash and forced to do so by handing the fares directly to another individual (the driver)." 
AARRG!
urged the MTA to reverse its decision and continue holding off on charging fares until the COVID-19 crisis abates, but to date has received no response from the MTA.  NYLPI's
Director of Disability Justice Ruth Lowenkron
, who signed the letter, was quoted by
The City
.
You can read the letter here and The City article here.
The City: MTA Resumes Access-A-Ride Cash Fare Collections Even as COVID Infections Grow
By Jose Martinez
January 20, 2021
Collection of the $2.75 fare, via exact change, resumed as a coalition of advocates pressed the MTA to wait until the COVID-19 crisis ends before reinstating fares on the small buses and other vehicles that carry riders with limited mobility.

…

In a letter to interim New York City Transit President Sarah Feinberg, the Access-A-Ride Reform Group credited the MTA for ending shared rides on paratransit vehicles soon after the pandemic started. But the group questioned the return of fare collection as positive COVID cases have increased in the city.

"We have not been able to fathom the reasoning behind this unwarranted and untimely decision, given that it jeopardizes the health of both riders and drivers," wrote Ruth Lowenkron of the Access-A-Ride Reform Group.

LATEST NEWS
Take Action
Here's what you can do right now for justice in New York…
Stay up to date
Get updates on our cases and campaigns, and join us in taking action for justice…