NYLPI Urges Department of Sanitation to Include Waste Equity in Commercial Waste Zone Proposals
December 1, 2021
Climate and Energy Justice, Environmental Justice, News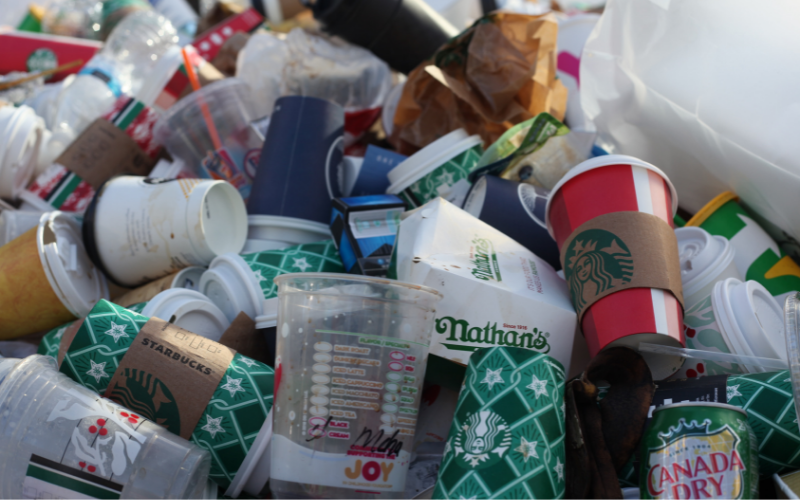 The New York City Department of Sanitation (DSNY) has
taken the next steps
towards implementing Commercial Waste Zones. It has been almost two years following Mayor Bill de Blasio's legislation establishing the creation of Commercial Waste Zones, which aim to "create a safe and efficient system to collect waste from NYC businesses and provide high-quality, low-cost service while advancing the City's zero waste goals."
On the day these next steps were announced, NYLPI submitted comments to the DSNY hearing commending the movement towards greater equity while making specific recommendations on how decision-making can maximize the positive impact of Commercial Waste Zones. Policy Director Justin Wood's testimony emphasized achieving Zero Waste by 2030 and ensuring all processes are equitable and transparent:
"In addition to aggressively negotiating with the waste companies bidding to ensure that they're building the right facilities and investing heavily in customer education, we would urge the city and sanitation department to continue to look for ways to ensure that independent and expert waste auditors are available to every commercial customer."
Read Justin Wood's testimony here.
Read DSNY's Press Release on Commercial Waste Zones here.
Find additional coverage on Waste Dive.

LATEST NEWS
Take Action
Here's what you can do right now for justice in New York…
Stay up to date
Get updates on our cases and campaigns, and join us in taking action for justice…