NYLPI'S MEDICAL PROVIDER NETWORK & ALLIES SEND OPEN LETTER TO I.C.E. ADVOCATING FOR THE RELEASE OF PEOPLE FROM IMMIGRATION DETENTION TO HELP STOP SPREAD OF COVID-19
March 19, 2020
Coronavirus, Health Justice, Health in Immigration Detention, Immigrant Justice, Media Coverage, News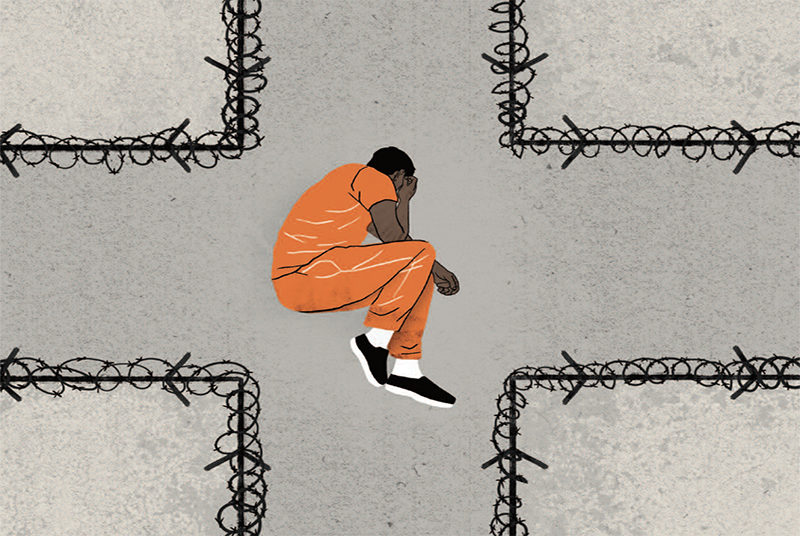 NYLPI has
documented the ongoing human rights crisis in immigration detention facilities
. Individuals and families are being forced to live in deplorable conditions and receive abysmal healthcare. Due to the subpar conditions of these facilities, especially for those who are over 60 or have chronic health conditions, COVID-19 poses very serious risks to their health and lives. NYLPI's volunteer Medical Provider Network and Doctors for Camp Closure sent an
open letter, with over 3,000 healthcare professionals' signatures, urging I.C.E. to release people from detention and implement community based alternatives
.
Press Coverage
Crain's NY Business: Releasing immigrant detainees critical during outbreak, docs say
New York Lawyers for the Public Interest's medical-legal partnership and Doctors for Camp Closure added more than 3,000 signatures to an open letter they sent to the federal agency's acting director, Matthew Albence. The letter states that unsafe and unsanitary conditions at detention centers put tens of thousands of detainees, workers and visitors at great risk of contracting the potentially deadly virus.

Medical professionals note that an outbreak of Covid-19 at such facilities could further strain overburdened hospitals and health systems.

***

"We've known for a long time that these facilities are unable to meet the basic health needs of the populations that are detained in them," said Marinda van Dalen, senior staff attorney at New York Lawyers for the Public Interest. "It's a broken system. And in this unprecedented health crisis, people simply need to be released."
EL DIARIO: More than 3,000 doctors demand that ICE free immigrants at high risk of getting coronavirus
Experts say detainees do not have access to basic cleaning products against COVID-19
Vice News/Motherboard: Thousands of Doctors Demand ICE Release Detainees to Stop a COVID-19 Disaster
"What happens in there happens in the community as well," Nathaniel Kratz, an instructor of medicine at Columbia University's Irving Medical Center and a member of NYLPI's medical steering committee, told Motherboard. "The conditions and the outbreaks that happen in these facilities are going to be reflected in the communities of which they're a part."

***

"The idea that we continue to place people into the detention and deportation machine right now when we can't assure the health of the people who are already in the system is really appalling," Marinda van Dalen, a senior staff attorney at NYLPI, told Motherboard.

"Based on our experience working with people who are in immigration detention in New York, we've seen these facilities are unable to provide even basic medical care to people," said van Dalen. "Over and over we've seen that the care that they're receiving is inadequate, and that's when we're not facing the kind of health crisis that's now upon us."
NY Daily News: Immigration detention is a public health hazard
As physicians who work in New York City hospitals, we are witnessing how COVID-19 is ravaging the communities we serve. The only way to slow this pandemic is to stop the transmission of the disease. Yet despite everything we know about how the virus spreads and the unprecedented sacrifices workers have made to slow the spread, Immigration and Customs Enforcement (ICE) continues to endanger the lives of over 40,000 immigrants in more than 200 jails and prisons nationally. Most people in immigration detention have committed no criminal offense and have been deemed by ICE to pose no danger, yet they are held arbitrarily pending disposition of their asylum claims or deportation orders.

LATEST NEWS
Take Action
Here's what you can do right now for justice in New York…
Stay up to date
Get updates on our cases and campaigns, and join us in taking action for justice…