Pro Bono Clearinghouse
Who we are
The Pro Bono Clearinghouse connects innovative and impactful nonprofit organizations with free legal services by drawing on volunteer lawyers from New York's most prestigious law firms and corporate law departments. You can read about some of our innovative partnerships at the bottom of this page.
Legal projects referred through the Clearinghouse provide high-quality legal solutions to organizations that strengthen communities and serve underrepresented New Yorkers. The Clearinghouse also produces a series of innovative and impactful workshops for nonprofit leaders. Through this work, NYLPI has strengthened the infrastructure and increased the capacity of community services across the city.
pro bono success
Read more about the impact of pro bono work in our communities and our collective work in the struggle for racial and social justice.
Does your nonprofit need legal help?
We offer help for new and existing nonprofits, educational workshops, resources and referrals.
Nonprofit organizations seek legal assistance with a variety of needs, including incorporation and tax-exempt status, contract negotiations, lease reviews, intellectual property counsel, legal research, litigation and more. We have also helped to launch hundreds of nonprofits that have gone on to do invaluable work.
If you are seeking to create a new nonprofit, please click here to see our application and submit it to Patricia Wong at [email protected]

If you're an existing nonprofit with a legal need, please click here.

You can also check out our Nonprofit Toolkit where you can find our resource guides and learn about our upcoming events, to find out more.
Are you an attorney who wants to help?
The attorneys who support NYLPI are real-life superheroes, working to advance equality and civil rights in New York City. Working with NYLPI empowers talented lawyers to put their skills to work to create meaningful change in the community.
Thousands of nonprofit and community-based organizations provide vital services and assistance to underrepresented and low-income people. These groups fill the gaps that government and other social services cannot fill. Often these groups do not have the means to secure legal counsel. By donating your time and expertise, you will be supporting the critical work of these organizations and helping them fulfill their missions.
Doing pro bono work offers you the opportunity to develop your existing skills or to learn about new areas of the law. You will work closely with clients and develop your professional network. You will do work that shapes communities and lives.
NYLPI is honored to work with our member law firms and corporate legal departments.
If you are an attorney at one of these firms, please call us on 212-244-4664 to find out how you can get involved.

If your law firm or company is not yet a member, please click here to learn more about becoming a member.

PRO BONO MATTERS

NEWS
Stay up to date
Get updates on our cases and campaigns, and join us in taking action for justice…
Marnie Berk
Director of Pro Bono Programs
Heidi Kim
Assistant Director of Pro Bono Programs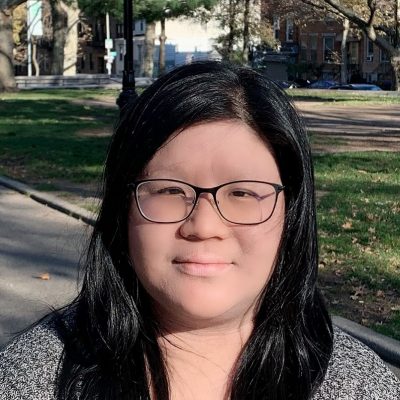 Patricia Wong
Program Associate of Pro Bono Programs