Comments of Justin Wood, Director of Policy, NYLPI, to the TLC
Access-A-Ride, Climate and Energy Justice, Disability Justice, Health Justice, News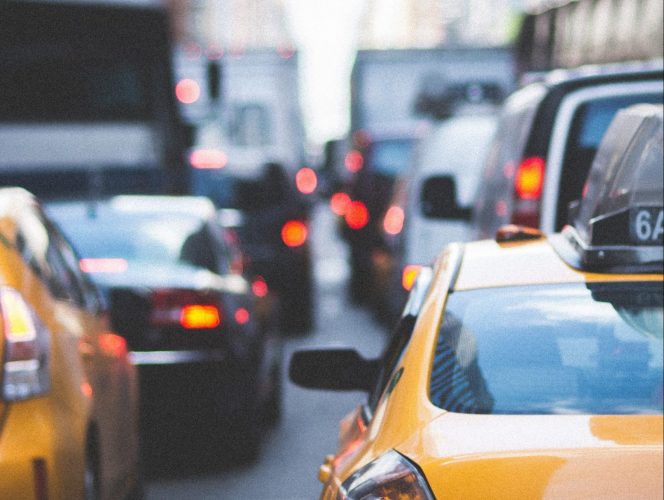 Comments of Justin Wood, Director of Policy of New York Lawyers for the Public Interest
to the Taxi and Limousine Commission on September 20th, 2023 On the proposed Green Rides Rule
NYLPI strongly supports the Taxi and Limousine Commission (TLC)'s goals of increasing the accessibility of the for-hire-vehicle (FHV) fleet and rapidly transitioning to a 100% electric vehicle fleet by 2030.  However, while the proposed rules require an increase in the number of trips dispatched in Electric Vehicles (EVs), they do not require additional trips to be dispatched in Wheelchair Accessible Vehicles (WAVs) and we strongly oppose the approach of merely ensuring that by 2030, all rides dispatched by Uber and Lyft must be in a vehicle that is either an EV or a WAV.
Instead, we urge the City to support the development and rapid adoption of vehicles that are both fully accessible and zero-emissions.  
New York City is one of the largest markets for Uber and Lyft in the world, with a massive fleet of 95,000 for-hire-vehicles licensed by the TLC.  Currently, only 3,736 of these vehicles are WAVs, and only 950 are zero-emissions.  Disparities in the availability of WAVs – as well as the response times of WAVs — continue to create major, systemic barriers for people with disabilities who use apps like Uber and Lyft, and who use the MTA's Access-A-Ride program which uses FHVs. 
Download the full document below.
Download

LATEST NEWS
Take Action
Here's what you can do right now for justice in New York…
Stay up to date
Get updates on our cases and campaigns, and join us in taking action for justice…