Environmental Justice Groups Host Response To False Solutions pushed at the UN Climate Ambition Summit
Climate and Energy Justice, Environmental Justice, Media Coverage, News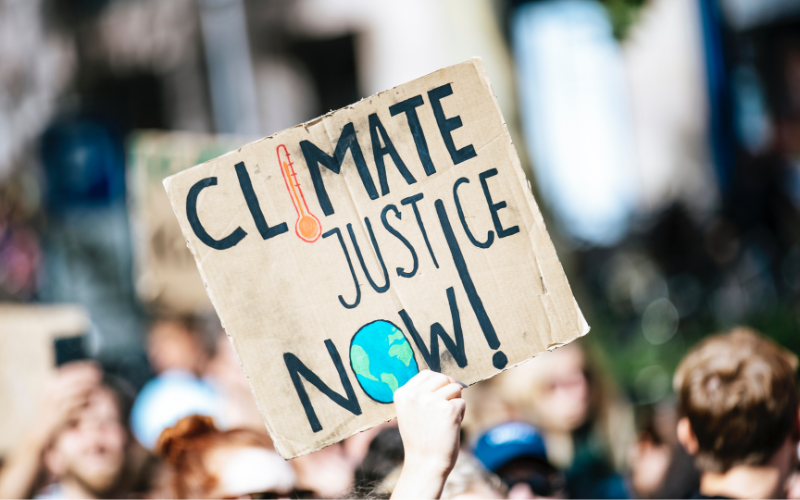 Environmental Justice Groups Host Response To False Solutions pushed at the UN Climate Ambition Summit
Lenape Lands, New York City, NY— National climate justice leaders from organizations representing impacted, frontline communities will be holding a press conference on Tuesday, September 19, 2023 during NYC Climate Week to demand real climate solutions, a Just Transition, climate reparations, and a phase-out of fossil fuels.
Frontline speakers denounce false solutions such as carbon capture and storage (CCS), carbon markets and offsets, climate geo-engineering, nature-based solutions, nuclear power, biomass energy and biofuels, hydrogen energy, and more, that are being pushed inside the UN Secretary-General's Climate Ambition Summit and advanced by corporate, governmental, and big NGOs during Climate Week. Listen to those on the frontlines opposing these industrial techno-fixes and greenwashed climate schemes and demanding real climate action from the U.S. and Canadian governments.
Anthony Rogers Wright, NYLPI, The Black Hive, Movement for Black Lives
Tom BK Goldtooth, Indigenous Environmental Network
Eriel Tchekwie Deranger, Indigenous Climate Action
Adrien Salazar, Grassroots Global Justice Alliance
Dawn Wells-Clyburn, Climate Justice Alliance (Push Buffalo)
Julia Bernal, Pueblo Action Alliance
Download the full press release below.
Download

LATEST NEWS
Take Action
Here's what you can do right now for justice in New York…
Stay up to date
Get updates on our cases and campaigns, and join us in taking action for justice…