Recommendations to Governor Hochul to Support 9-8-8 Initiative
Baerga v. City of New York, CCIT-NYC, Disability Justice, NYLPI v. NYPD, News, Transforming Mental Health Crisis Response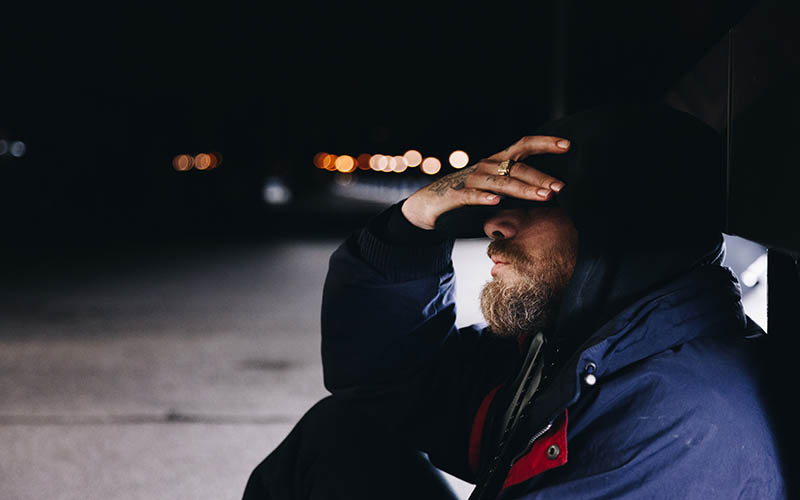 December 22, 2021  
The Honorable Kathleen C. Hochul, Governor  
The State of New York  
New York State Capitol  
Albany, NY 12224  
Dear Governor Hochul:  
The undersigned organizations, representing a broad cross-section of mental health, substance use, suicide prevention, health, criminal legal, and children's advocates, along with healthcare providers and faith leaders are writing you to congratulate and express our gratitude to you for advancing the requirements for the state to plan for and report on the steps that will be necessary for the establishment of an effective 9-8-8 call-system to replace 9-1-1 as the appropriate number to use for someone experiencing a mental health crisis. 
While we celebrate that New York has advanced the 9-8-8 initiative, we want to implore you and legislative leaders as you continue to negotiate 9-8-8's implementation in the upcoming 2022 session that you include the following elements we agree to be necessary to 9-8-8's success in New York State.  
To be successful and truly aid those it intends to help, then 9-8-8 must be appropriately funded (and sustained) in order to provide 24 hour statewide coverage, seven days a week with all the services offered in-state with the ability to provide local resources in a linguistically and culturally competent manner. There also must be funding to accommodate an appropriate workforce to create the necessary capacity to meet this need.  
Additionally, funding must be available to educate the public on the difference between 9-8-8  and 9-1-1. Finally, we want to the New York State Office of Mental Health to oversee 9-8-8's operations. 
Details of these recommendations can be found in NAMI-NYS's recent report on the need for 9-8-8 and a Mental Healthcare Response system. These measures are long overdue as the criminalization of mental illness is one of the leading social justice issues of our time. New  York's jails and prisons are disproportionately populated by people with a mental illness who deserve treatment and recovery, not punishment. It is estimated that more than 60% of New York's incarcerated population has either a diagnosable mental illness or substance use issue.  
For far too many, entry into the criminal legal system began with them experiencing a mental health crisis and with a call to 9-1-1. As our system is currently configured, calls to 9-1-1 can be entry points down a road leading to punishment. This is especially true in communities of color,  who are far less likely to have access to mental health care and far more likely to have a negative interaction with law enforcement. New York needs to create a divergent path that leads toward care and recovery; a fully-funded 9-8-8 is the gateway to this path to recovery. 
As we continue to see surges in COVID-19, the need for mental health crisis services continues to grow. New York has an incredible opportunity to take a vital step in decriminalizing mental illness and establishing a mental healthcare response to a mental health crisis, but it is important to note that New York only has one opportunity to implement 9-8-8 and all the sweeping promises it holds, correctly. We urge you to make the most of this landmark opportunity and ensure that 9-8-8 is implemented correctly with sustainable funding.  
New Yorkers deserve hope, healing and recovery, not punishment. New Yorkers deserve a fully funded and properly funded 9-8-8 system.  
We thank you for your attention to this issue and look forward to working with you and the legislative leaders.to create a mentally healthier and just New York State.  
Sincerely,  

American Foundation for Suicide Prevention (AFSP) 
AFSP Greater Central NY 
AFSP Hudson Valley  
American Foundation for Suicide Prevention Capital Region 
Association for Community Living New York State 
Brooklyn Quakers 
Catholic Charities of the Diocese of Albany Catskills Addiction Coalition 
Center For Community Alternatives Center for Community Alternatives Center for Independence of the Disabled,  NY 
Child Care Council of Westchester Chinese-American Family Alliance for Mental Health 
Coalition of Medication Assisted Treatment  Providers and Advocates (COMPA) Community Access, Inc. 
Crisis Text Line 
Decarcerate Tompkins County 
DePaul Housing 
Early Care & Learning Council 
EndQINY 
Epilepsy Foundation North Eastern New  York 
Families Together in New York State Friends of Recovery New York 
Gateway Hudson Valley 
Goodwill of the Finger Lakes 
Harlem United 
Hispanic Health Network 
Latino Commission on AIDS 
Legal Action Center
Living Hope for Mental Health 
Long Island AFSP  
Long Island Council of Churches 
Long Island Social Justice Action Network Mental Health America 
Mental Health America of New York State (MHANYS) 
MHA in Chautauqua County 
National Alliance on Mental Illness (NAMI) National Alliance on Mental Illness-New York State (NAMI-NYS) 
NAMI Buffalo & Erie County 
NAMI Capital Region 
NAMI Cayuga County 
NAMI Champlain Valley 
NAMI Columbia County 
NAMI Delaware & Otsego Counties NAMI Finger Lakes 
NAMI Huntington 
NAMI Mid-Hudson 
NAMI Montgomery, Fulton & Hamilton Counties 
NAMI New York City Metro 
NAMI NYC Staten Island 
NAMI Orange County 
NAMI Putnam County 
NAMI Queens/Nassau 
NAMI Rochester  
NAMI Rockland  
NAMI Schenectady 
NAMI Sullivan County 
NAMI Syracuse 
NAMI Westchester County 
National Action Network NYC Chapter Second Chance Committee 
New York Association of Psychiatric Rehabilitation Services (NYAPRS) New York City AFSP  
New York Lawyers for the Public Interest 
New York State Council for Community Behavioral Healthcare 
North Shore Child & Family Guidance Center 
Northern Rivers 
NYS Association of Counties 
NYS Coalition for Children's Behavioral Health 
NYS Conference of Local Mental Hygiene Directors 
NYS Network for Youth Success, Inc. Policy Research Associates, Inc. 
Prevent Child Abuse New York 
Public Interest Resource Center, Fordham  Law School 
Race Talk Revolution,Inc. 
Renaissance School of Medicine at Stony Brook University 
Restoration Society Inc 
Restore Our Community Coalition River Towns Civil Rights Network Schuyler Center for Analysis and Advocacy St. Ann's Corner of Harm Reduction The Coalition for Behavioral Health The Jed Foundation 
The Kennedy Forum 
The STARR Coalition 
The Trevor Project 
Transform Stigma 
United Community Center of Westchester Uptown Progressive Action 
Urban Justice Center 
Urban Justice Center Mental Health Project Vibrant Emotional Health 
Vocational Instruction Project Community Services, Inc. 
Westchester AFSP  
Westchester Children's Association Westchester Women's Agenda

Western NY AFSP Zappalarti Society for LGBTQI Mental Health 
cc:  
New York State Senator Samra Brouk, Chair, Mental Health Committee  
New York State Assembly Member Aileen Gunther, Chair Mental Health Committee New York State Senator Pete Harckham, Chair, Committee on Alcoholism and Substance Abuse Jihoon Kim, Deputy Secretary for Human Services and Mental Hygiene  
New York State Senator Liz Krueger, Chair, Finance Committee  
Alison Mitchell, Counsel to the Governor  
Robert Mujica, Director, Division of the Budget  
Mark Noordsy, Deputy Commissioner and Counsel. Office of Mental Health Peg O'Shea, Chief Budget Examiner, Division of the Budget  
Ann Sullivan, MD, Commissioner, Office of Mental Health  
New York State Assembly Member Helene Weinstein, Chair, Ways and Means Committee  Charlie Williams, Deputy Director, Division of the Budget  
David Wollner, Legislative Coordinator, Office of Mental Health
Download

LATEST NEWS
Take Action
Here's what you can do right now for justice in New York…
Stay up to date
Get updates on our cases and campaigns, and join us in taking action for justice…