Transit Advocates' Letter Regarding MTA Congestion Pricing to Congress Members Gottheimer and Lawler
Access-A-Ride, Access-a-Ride Reform Group, Disability Justice, Education, MTA, Transportation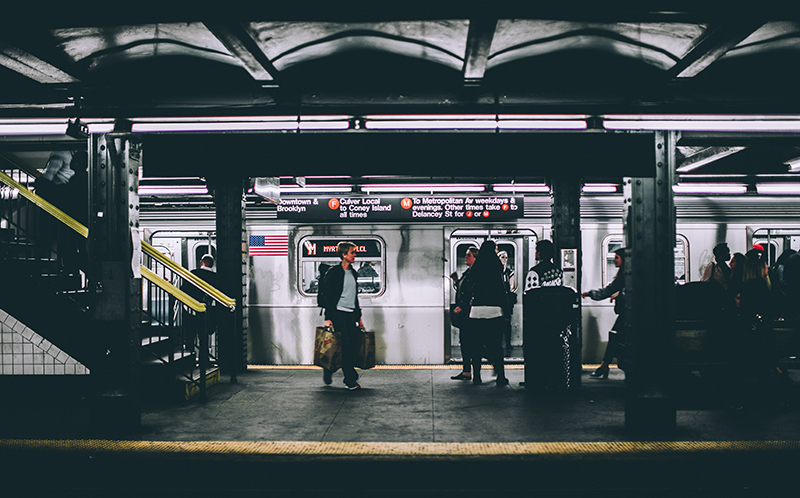 The Honorable Josh Gottheimer

203 Cannon House Office Building
Washington, DC 20515
The Honorable Mike Lawler
1013 Longworth House Office Building
Washington, DC 20515

March 15, 2023

Dear Congressman Gottheimer and Congressman Lawler, 
On behalf of our coalition of transit, environmental, disability, and civic advocates from across the tri-state area, including constituents from both of your districts, we call on you to cease your  attempts to halt the progress of the implementation of congestion pricing in New York City, namely through the misguided "Anti-Congestion Tax Act". 
New York City has the largest transit system in the nation, with millions of riders commuting via MTA subways, buses and commuter rail every single day. Thousands of those commuters  come from your own districts, relying on MTA service to get to their jobs and schools, and to access health care. Congestion pricing will provide $15 billion for upgrades, expansions, and accessibility improvements to make this system the best in the world, while simultaneously cutting dangerous vehicle emissions in our air at a time when climate disaster looms, and  reducing congestion for people who must drive into the core of Manhattan. 
Your assumption that the majority of New Jersey and Hudson Valley residents who travel to the Central Business District (Manhattan south of 60th Street) rely on private automobiles is incorrect. 
According to data from the Tri-State Transportation Campaign, a non-profit organization dedicated to supporting sustainable transportation throughout the entire region, the percentages of employed persons in New Jersey state legislative districts encompassing Congressman  Gottheimer's constituency who commute using personal vehicles to jobs in the congestion zone are incredibly small, at 1.7 percent in District 37, 1.0 percent in District 38, and 1.2 percent in  District 39, respectively. 
Tri-State Transportation Campaign's district-level analysis of New York State legislative districts showed the percentages for persons in the districts encompassing Congressman Lawler's districts who commute using personal vehicles into the congestion zone to be only 3.4 percent  in District 93, 2.3 percent in District 94, 1.8 percent in District 95, 4.5 percent in District 96, 4.7 percent in District 97, and 2.9 percent in District 98, respectively. In fact, in the majority of districts, the vast majority of commuters rely on public transit, with some districts having 30  public transit users for every 1 driver into the tolled zone. 
We hope this data provides some clarity for you. Attempting to eliminate federal funding from an agency that your constituents rely on every day is an egregious disservice to your own voters and an offense to the 12 million NY metro area commuters for whom public transit is vital. 
Now that you know the facts, we ask you to put an end to your reckless actions and stand up for  the vast majority of commuters in your districts who rely on public transit.

Sincerely, 
Congestion Pricing Now
Move NY
Tri-State Transportation Campaign Regional Plan Association
New York League of Conservation Voters Open Plans
Bike Hoboken
Bike JC
Bike North Bergen
Hudson County Complete Streets Real Estate Board of New York
Rise and Resist Elevator Action Group
StreetsPAC
Right Of Way
Riders Alliance
Bike New York
Make Queens Safer
Environmental Advocates NY
New York Lawyers for the Public Interest
Permanent Citizens Advisory Committee to the MTA (PCAC)
SafeStreets JC (Jersey City)
Families for Safe Streets
Transportation Alternatives
Download

LATEST NEWS
Take Action
Here's what you can do right now for justice in New York…
Stay up to date
Get updates on our cases and campaigns, and join us in taking action for justice…