Ruth Lowenkron and AARRG! Sign Letter to NY State Legislators Regarding Paratransit Services
March 24, 2023
Access-A-Ride, Access-a-Ride Reform Group, Disability Justice, Health Justice, News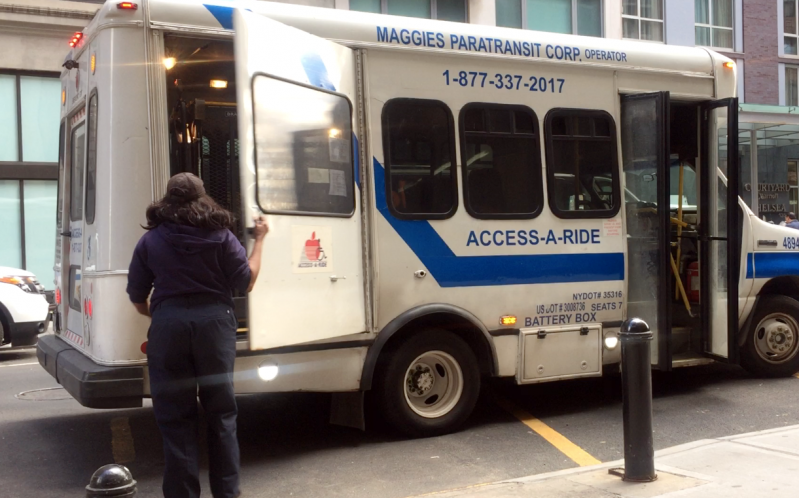 Ruth Lowenkron,
NYLPI director of Disability Justice, joined disability advocates in signing a letter to legislators regarding budget allocation and paratransit service initiatives.
"We write to thank you for rejecting Governor Hochul's proposal to shift 100% of the costs for the MTA's beleaguered Access-A-Ride onto the City of New York in your one-house budgets. We are counting on you to hold firm as budget negotiations proceed.

Since the Americans with Disabilities Act passed more than three decades ago, Access-A-Ride has been an MTA responsibility. It is an essential part of the transit system for tens of thousands of New Yorkers who depend on it to get to school, jobs and everywhere else. While it often fails those riders, as the U.S. Department of Justice noted in a letter to the MTA last fall, it's as crucial a transit service as are the MTA's subways, commuter rails and buses."
Representatives from Access-A-Ride Reform Group (AARRG!), Bronx Independent Living Services, Brooklyn Center for Independence of the Disabled, Center for Independence of the Disabled NY, Disabled In Action of Metropolitan New York, Downstate New York ADAPT, Greater New York Council  of the Blind, Harlem Independent Living Center, Mobilization for Justice, National Federation of the Blind, Vanguard Chapter of Greater New York, One Heart One Vision, and Staten Island Center for Independent Living.
Read or download the letter here.

LATEST NEWS
Take Action
Here's what you can do right now for justice in New York…
Stay up to date
Get updates on our cases and campaigns, and join us in taking action for justice…