Supreme Court Decision Signals Need for Strong Implementation and Adequate Funding for NY's Landmark Climate Law
June 30, 2022
Climate and Energy Justice, Environmental Justice, Legislative, News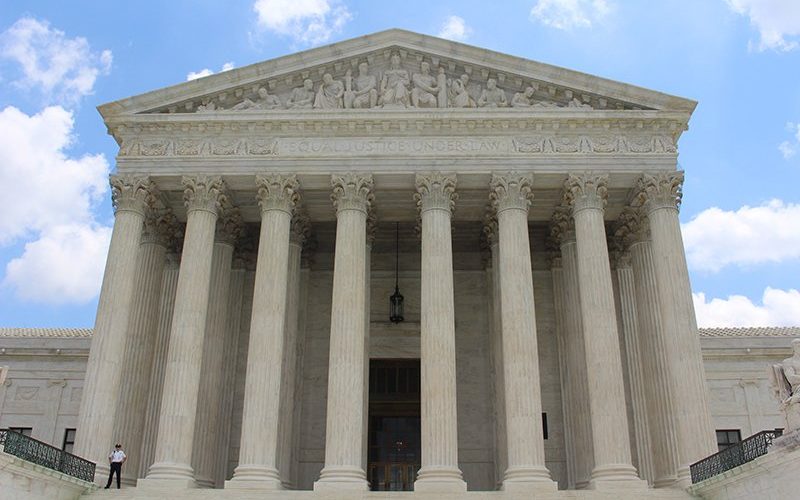 "Whatever else this Court may know about, it does not have a clue about how to address climate change. And let's say the obvious: The stakes here are high. Yet the Court today prevents congressionally authorized agency action to curb power plants' carbon dioxide emissions. The Court appoints itself — instead of Congress or the expert agency—the decisionmaker on climate policy. I cannot think of many things more frightening."
–Justice Kagan, joined by Justices Breyer and Sotomayor, dissenting in West Virginia v. EPA  
Today, the Supreme Court of the United States (SCOTUS) ruled to limit the U.S. Environmental Protection Agency's congressionally granted authority to broadly regulate power plant emissions pursuant to the Clean Air Act. The 6-3 decision in West Virginia v. EPA prevents the agency from implementing comprehensive changes for the entire energy sector and limits it to emissions control at individual power plants unless given explicit authority by Congress. While we await the implications this ruling has for other federal agencies, one thing is clear – we cannot wait for the federal government to act on climate, and state-level action is more critical than ever.   
Governor Hochul and the State Legislature must seize this moment and use all administrative and legislative powers of the State of New York to reduce emissions and transition off fossil fuels.  Actually implementing the Climate Leadership and Community Protection Act (CLCPA), funding new and existing programs to transition off fossil fuels and signing or passing additional legislation must happen now! Moreover, while the SCOTUS decision does allow for emission controls at individual power plants, this must not be seen as an invitation to proliferate false solutions like Carbon Capture and Sequestration, Direct Air Capture, and other profligate and ineffective geoengineering schemes that are antithetical to the mandates of CLCPA and have no place in New York.
For more analysis on what this decision means for you and how you can demand climate action from your elected officials, please visit this explainer.

LATEST NEWS
Take Action
Here's what you can do right now for justice in New York…
Stay up to date
Get updates on our cases and campaigns, and join us in taking action for justice…