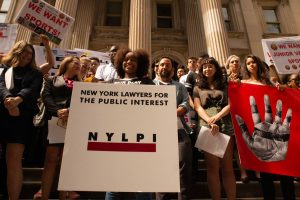 TELL THE DOE TO BRING BACK PSAL SPORTS FOR ALL STUDENTS, NOT JUST THE PRIVILEGED FEW!
For years, the NYC Public School Athletic League (PSAL) has allocated more sports teams with greater variety to schools with a higher population of white students. In 2018, NYLPI sued the Department of Education (DOE) and the PSAL challenging this discriminatory system which provides far less access to after school sports to Black and Latinx students. After a full year pause of PSAL sports due to COVID-19, the DOE has announced it is bringing back PSAL sports for a spring/summer season, starting this month. The PSAL program for the spring/summer season appears to be one that will exacerbate the inequities in access to sports for Black and Latinx students across the City.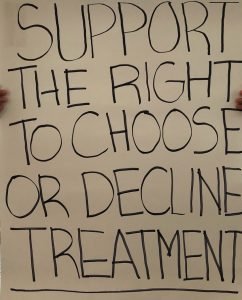 TELL THE LEGISLATURE TO PROTECT THE RIGHTS OF NEW YORKERS WITH MENTAL DISABILITIES
Governor Cuomo has proposed changes to New York's Mental Hygiene Law that would severely limit the autonomy of people with mental disabilities and further reduce their rights to due process. The amendments – FY 2022 New York State Executive Budget, Health and Mental Hygiene, Article VII Legislation, Part AA — would make it easier to force a person into emergency psychiatric hospitalization and outpatient treatment. As mental health experts have said time and time again, forced treatment does not work, and yet that is exactly what the proposed amendments would do.
Demand #NYCBudgetJustice from the Mayor and City Council
Climate and Energy Justice
,
Community Justice
,
Criminal Justice
,
Disability Justice
,
Environmental Justice
,
Health Justice
,
Healthy Homes
,
NYLPI v. NYPD
,
News
,
Press Release
,
Sports Equity
,
Transforming Mental Health Crisis Response
,
Waste Equity
Our city faces interrelated crises from COVID-19, mass unemployment, and continued systemic racism. Take action with NYLPI and our allies and call on our Council Members and Mayor to deliver budget justice – reallocating part of the ballooning NYPD budget to invest in core services for communities instead.  Email the Mayor, your Council Member, and members of the City Council Budget Negotiating Team to shift at least $1 billion from the enormous NYPD budget to the social services, environmental, education, and health programs that our City needs now more than ever.
Tell the Mayor and the City Council to #SaveOurCompost!
The proposed NYC budget would eliminate all of our public food scrap recycling programs including community drop-off sites and brown-bin curbside collection. The City Council can still stop us from going backward on Zero Waste, climate change, and the dozens of workers who process our compost. Please join us and submit your comments as part of today's public hearing on the budget.