TELL MAYOR DE BLASIO YOU EXPECT TO SEE PORTIONS OF RIKERS TRANSFERRED FROM DOC TO DCAS ON JULY 1 AS THE FIRST PHASE OF RENEWABLE RIKERS!
June 1, 2021
Environmental Justice, News, Renewable Rikers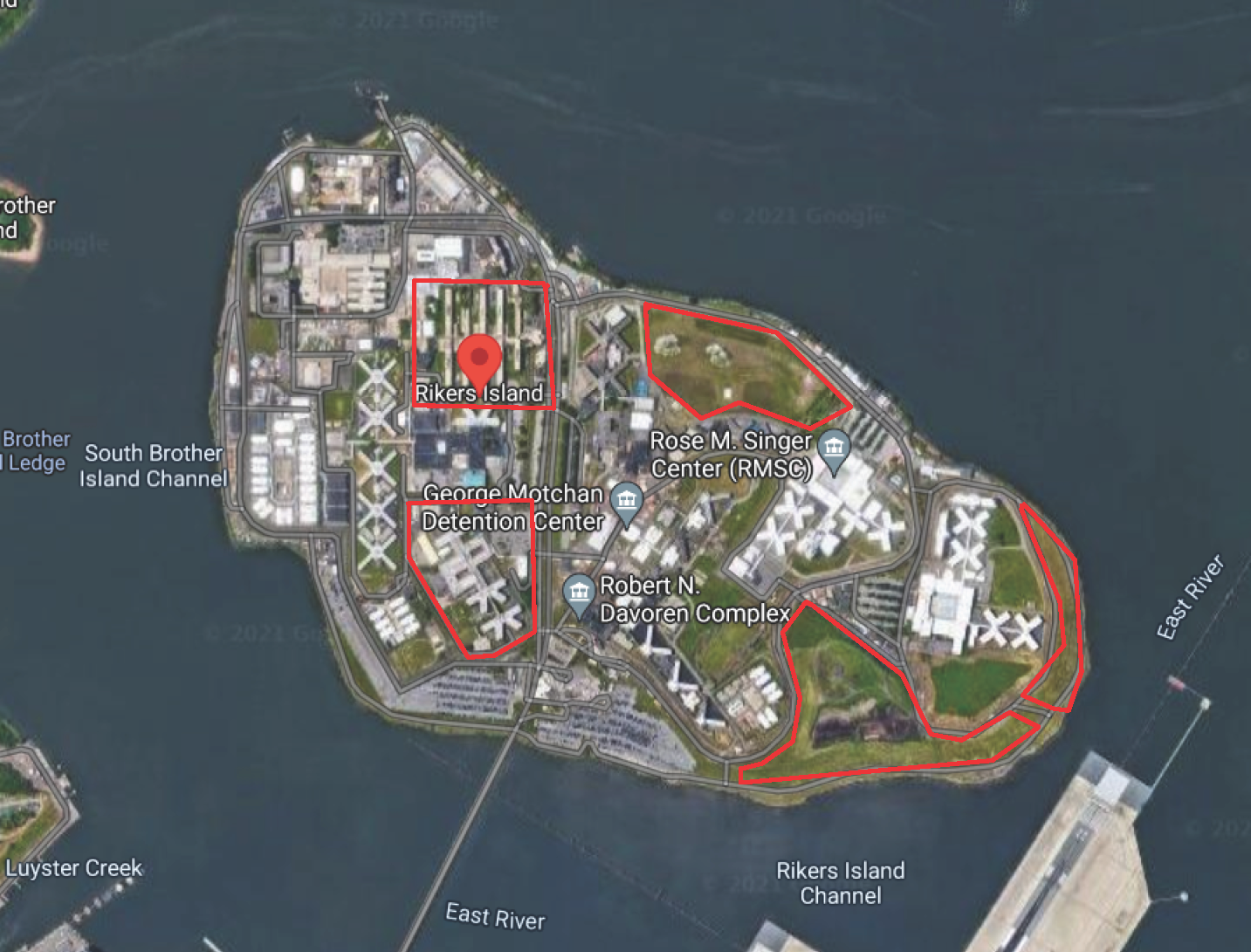 Local Law 16, passed and signed into law earlier this year as part of the Renewable Rikers Act, provides that on July 1, 2021, and every six months thereafter, "the mayor shall transfer charge over every portion of Rikers Island that the mayor determines is not in active use for the housing of incarcerated persons, or in active use for the providing of direct services to such person" to the Department of Administrative Citywide Services ("DCAS").
Tell Mayor de Blasio that the time is now to begin transferring available land and property from DOC to DCAS! In the image above are outlined sections of the island that are ready for transfer beginning July 1, 2021. It is time to turn the page on the legacy of trauma and torture that the penal colony on this Island imposed on so many of our community members, and invest in a green and sustainable future where this land is used to clean the air and water in our communities, and move our City to a greener and brighter tomorrow.

LATEST NEWS
Take Action
Here's what you can do right now for justice in New York…
Stay up to date
Get updates on our cases and campaigns, and join us in taking action for justice…