The City: Ruth Lowenkron on Why Masking Is Vital on MTA
December 21, 2022
Access-A-Ride, Access-a-Ride Reform Group, Coronavirus, Disability Justice, Media Coverage, News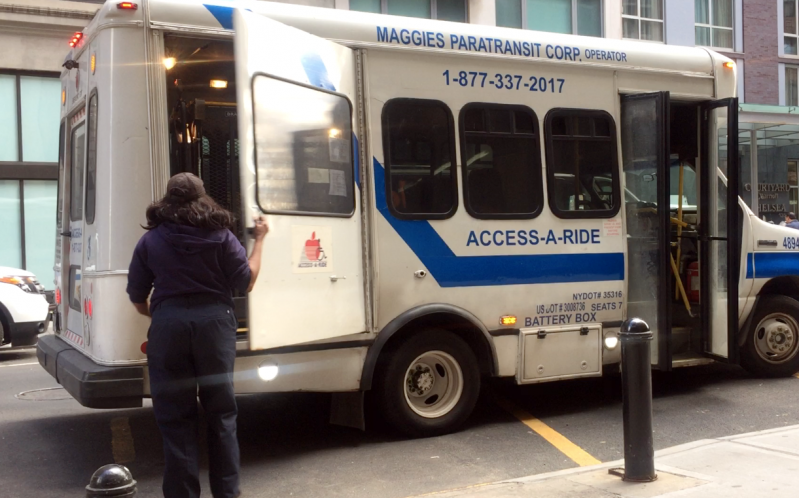 NYLPI's Ruth Lowenkron
and
Eman Rimawi-Doster
were featured in an article to speak on why a renewed mask mandate on MTA is vital to protect New Yorkers with disabilities and their high-risk loved ones.
"They never should have lifted it. And absolutely now, with COVID coming back with a vengeance, with R.S.V. and the flu, now is the time to put that mandate back in place. It's critical, especially on Access-A-Ride, where you're in cramped quarters for long rides with strangers. It's the least we can expect, it's the moral thing to do, and why not?" – Ruth Lowenkron, director of Disability Justice, NYLPI
Cara Liebowitz, advocacy coordinator for the Brooklyn Center for the Independence of the Disabled, was also quoted, explaining that especially on Access-A-Ride, masks in cramped quarters are necessary.
"COVID isn't over, but you keep acting like it is. I'll be at risk, because most drivers don't wear a mask and I have to open the window even on cold days because I don't want to catch COVID." Eman Rimawi-Doster, Access-A-Ride Campaign Organizer and Coordinator, NYLPI
Read more at The City.

LATEST NEWS
Take Action
Here's what you can do right now for justice in New York…
Stay up to date
Get updates on our cases and campaigns, and join us in taking action for justice…