The River: Nail Salon Workers Transforming Their Industry After the Pandemic
July 14, 2021
Community Justice, Coronavirus, News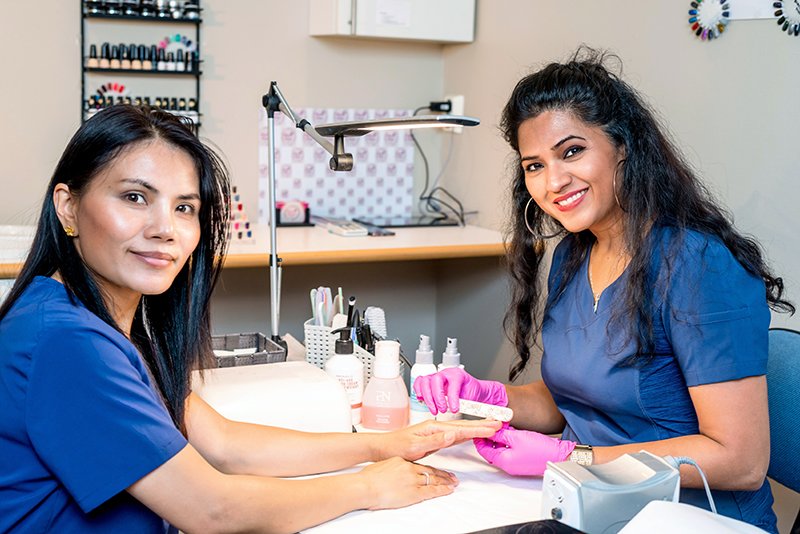 The River
recently covered the still-growing worker-led movement by nail technicians and salon workers, including heightened concerns due to COVID-19. Prior to the pandemic, nail technicians and salon workers often worked long hours for less than minimum wage. In addition, breaks and mealtimes were rarely protected. The pandemic made conditions worse for these workers. Most of the salon workers lost their jobs, and because of their immigration status, 81% of unemployed salon workers were ineligible for certain government assistance.
Laws to improve the conditions of salon workers have been passed since 2015, when NYLPI worked in coalition with the New York Healthy Nail Salons Coalition. Newer provisions include the NY HERO Act, signed in May 2021, designed to protect salon workers from airborne infections. Despite the passage of protective laws, enforcement remains an issue. The article quotes NYLPI Legal Director Hayley Gorenberg, who noted "many reports of still-recent workplace abuse, failure to provide adequate protective gear, inadequate wages, illegal wages, or wage theft." 
Access the full article to learn more.

LATEST NEWS
Take Action
Here's what you can do right now for justice in New York…
Stay up to date
Get updates on our cases and campaigns, and join us in taking action for justice…