USA Today investigation of immigration detention facilities cites NYLPI's groundbreaking work
December 20, 2019
Health Justice, Health in Immigration Detention, Immigrant Justice, Media Coverage, News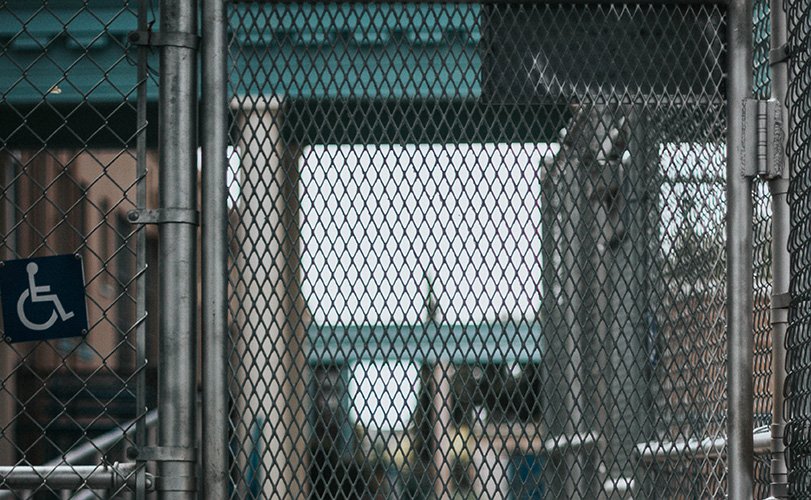 An in-depth investigation by USA Today into abuses at immigration detention facilities across the country cited NYLPI's groundbreaking work and quoted NYLPI Legal Director Hayley Gorenberg.
The questionable medical conditions inside ICE facilities inspired the New York Lawyers for the Public Interest, a civil rights organization, to form a specialized team of doctors and other medical professionals to rapidly respond to troubling cases. The group of volunteers was created five years ago and has grown to 90 members since Trump came into office because "conditions are worsening" inside ICE facilities, according to Hayley Gorenberg, legal director for the group.

Gorenberg and her team have sued and won two settlements against ICE this year – totaling more than $1.7 million combined – in cases where ICE agents dumped detainees on the streets of New York without providing them temporary medications or any plan for their medical treatment, as is required by ICE's detention standards. Both of the released detainees ended up checking themselves into local hospitals for help.

"Immigration detention is no place for somebody with serious health needs, physical or mental," Gorenberg said.
Click below to read the full report.
USA Today, Updated 5:13 p.m. EST Dec. 22, 2019
A USA TODAY Network investigation revealed sex assaults, routine use of physical force, poor medical care and deaths at facilities overseen by ICE.
Monsy Alvarado, Ashley Balcerzak, Stacey Barchenger, Jon Campbell, Rafael Carranza, Maria Clark, Alan Gomez, Daniel Gonzalez, Trevor Hughes, Rick Jervis, Dan Keemahill, Rebecca Plevin, Jeremy Schwartz, Sarah Taddeo, Lauren Villagran, Dennis Wagner, Elizabeth Weise, Alissa Zhu, USA TODAY Network

LATEST NEWS
Take Action
Here's what you can do right now for justice in New York…
Stay up to date
Get updates on our cases and campaigns, and join us in taking action for justice…