Victory: PCBs in NYC Public Schools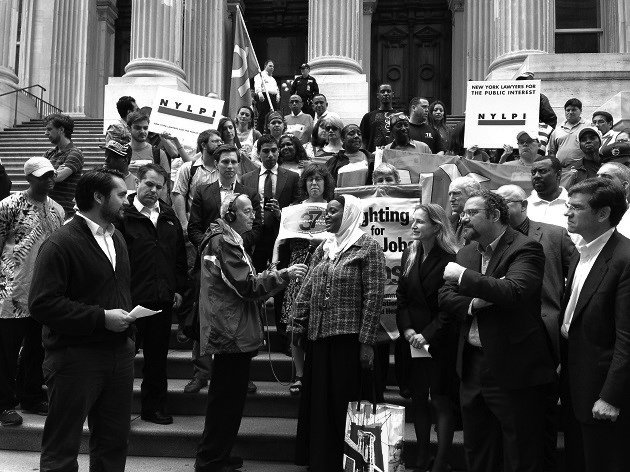 About Poly-chlorinated biphenyls (PCBs) in NYC Schools
In New York City, where more than one million students make up the largest public school system in the United States, parents and advocacy groups, like NYLPI, have campaigned since 2009 to rid their schools of PCB-contaminated caulking materials and, PCB-contaminated lighting fixtures that are actively leaking PCBs into classrooms.
PCBs are among the most toxic man-made chemicals on the planet, and are linked to the most serious of human health issues including cancer, childhood leukemia, liver disease, heart disease, permanently depressed IQ, autism, diabetes, asthma, and hormonal disturbances, among others.
Removing PCBs from NYC schools
After nearly two years of litigation and grassroots organizing, NYLPI's environmental justice team helped to achieve a dramatic reduction in the City's 10-year timeline for removing toxic PCB light fixtures in NYC public schools. Read our press release with more information about our victory here.
Ongoing PCB work
NYLPI continues to monitor the PCB light removal process and has compiled an overview of the City's progress. At the time of the PCB settlement, there were over 1,200 schools citywide that were potentially PCB-contaminated. NYLPI is currently involved in advocacy surrounding the remediation of PCB caulk in schools.
Interested in joining the the campaign or have questions? Contact NYLPI & the EJ Team!
Click Here for News on NYLPI's Win on Removal of PCB Light Fixtures